Call of Duty: Warzone- Don't Sleep on this Trait for the Kar98k Sniper
Published 09/27/2021, 10:17 AM EDT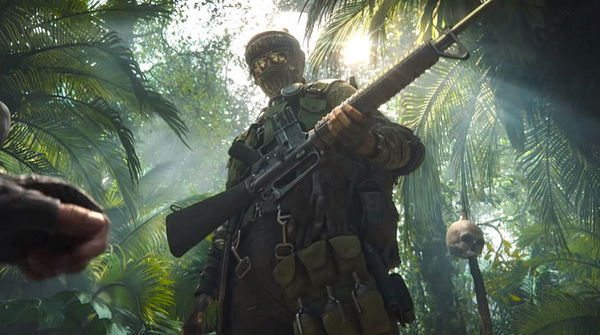 ---
---
Call of Duty: Warzone features several guns ranging from handguns all the way to sniper rifles. And while every weapon is unique in terms of its stats, some weapons tend to stand out more than others.
ADVERTISEMENT
Article continues below this ad
Earlier this month, Raven introduced an update to Warzone, which addressed some of the weapon-balancing issues. This will topple the meta of the game, forcing players to engage in long-range fights.
The marksman rifle, Kar 98k, is one of the go-to weapons in the long-range meta-game due to its ridiculously high damage numbers and ease of control. 
ADVERTISEMENT
Article continues below this ad
A recent comparison between the Kar98k and the Swiss K31 reveals some interesting data.
Call of Duty: Warzone: Kar98k has an ace up its sleeve
A new comparison video by TrueGameData pits the Kar98k against the Swiss K31. And while both the games have similar capabilities, the video has stumbled upon some interesting findings.
According to TrueGameData, the Kar98k comes with aim assist, which the Swiss K31 lacks. The former has hip fire aim assist that apply to 35 meters and aim-down sight aim assist that works till around 200 meters. The YouTuber further said that the Swiss has "minimal" aim assist.
ADVERTISEMENT
Article continues below this ad
TrueGameData even added that while the Swiss K31 has an upper hand performance-wise, the aim assist of the Kar98k makes it the more attractive choice for players with a controller. The aim-assist will massively benefit console or controller players who prefer to have the Kar98k in their arsenal.
Kar98k is also a preferred choice of most Call of Duty: Warzone players due to its high mobility, courtesy of it being a marksmen rifle. And this nifty little aim assist feature seems to be the cherry on the top.
Call of Duty: Warzone Season 5 Reloaded will be coming to an end sometime next month, paving the way for a brand new Season. Season 6. And it will be interesting to see what novelties Raven and Activision choose to bring to the game.
ADVERTISEMENT
Article continues below this ad
Which sniper rifle do you like? Let us know in the comments.
Trending Stories