Dr. Disrespect to Flout Twitch Ban With Recent Announcements?
Published 08/26/2020, 8:11 AM EDT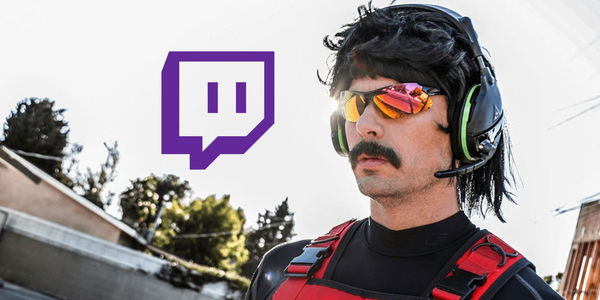 ---
---
Dr. Disrespect returned from his Twitch ban around a month ago. Since then he hasn't stopped making the headlines. The Doc has been collaborating with a lot of streamers lately. Recently it was Sc0ut0p from India.
ADVERTISEMENT
Article continues below this ad
Before that, he even collaborated with the biggest Youtuber ever, PewDiePie. However, his most recent collaboration has triggered a series of alarms, with good reason, of course.
Doc's Twitch ban immediately shut him off from other Twitch streamers. That is a clause that any individual would have to adhere to. But the 2x Champion posted a tweet announcing several tournaments;
ADVERTISEMENT
Article continues below this ad
Vikkstar's Warzone tournament is supposedly one of the biggest Warzone tourneys ever held. Twitch streamer Doug replied to this tweet asking Doc who he is partnering with from YouTube. The reply is hilarious and true to Dr. Disrespect's nature.
Therefore, it is in the open now. 2Pac Huntsmen is going to partner the 2x Champion in the tournament. 2Pac is a content creator and analyst for the Chicago Huntsmen, who occasionally streams on Twitch. He also holds the record for the most Search and Destroy gold medals.
Popular YouTuber Jake Lucky took to Twitter in a bid to address this issue.
Dr Disrespect competing this Thursday with the first Twitch streamer since his Twitch ban in @x2Pac_ThuGLorD can mean a lot of things

A. 2pac won't stream it

B. 2pac will stream it and thinks the ban is worth the exposure and headlines

C. 2pac streams it and gets away with it

— Jake Lucky (@JakeSucky) August 25, 2020
Since Dr. Disrespect is banned from Twitch, a conflict of interest seems to have cropped up. Therefore, 2Pac's participation in the tourney seems highly unlikely. Even if he does stream will he get away with it or face a ban?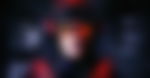 ADVERTISEMENT
Article continues below this ad
Dr. Disrespect to rile Twitch up even when he is banned?
It does seem like the Doc has forgiven Twitch for banning him so suddenly. To date, the Amazon-owned platform has not given out any statement in regards to the ban. Teaming up with 2Pac, Doc seems to be in direct conflict with his ban.
Moreover, 2Pac could face dire consequences if he decides to go through with this collaboration. In fact, a ban does not seem too far-fetched. However, the nature of the sanction cannot be accurately guessed yet.
ADVERTISEMENT
Article continues below this ad
2Pac himself has not addressed this issue. But he has retweeted Doc's tweet. Vikkstar himself might find himself in a mess if he goes about spectating the Doc's game.
Whatever the consequences, we have to wait till Saturday to find out.
Trending Stories