Call of Duty: Warzone-How to Level Up Guns Fast
Published 06/28/2021, 11:23 AM EDT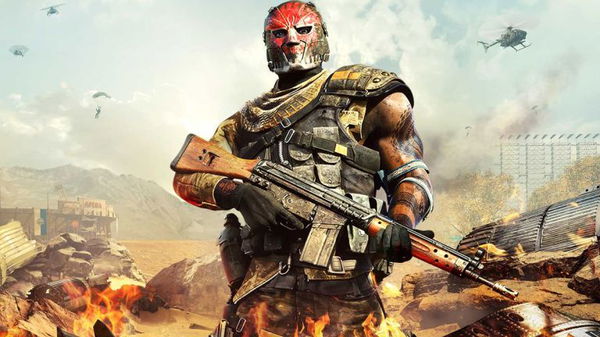 ---
---
In order to access all the attachments for your gun in Call of Duty: Warzone, you must first reach a high enough level with the gun. While your gun will continue to increase in level as you play the game, some tasks in the game are more rewarding for this purpose.
ADVERTISEMENT
Article continues below this ad
Previously, the best-known method for leveling up weapons in Call of Duty Warzone was via completing supply runs. In a recent video, YouTuber, ItsLukeeyy, enlists why supply runs are no longer the most effective way of earning weapon XP.
First, he explains that supply runs are now extremely overdone in Warzone. Thus, by the time you finish one or two of these contracts at most, there will be no more left to grind. Instead, he recommends a new recon contract method. The idea behind this is that recon contracts give you the same amount of weapon XP as supply contracts, but take far less time to complete.
ADVERTISEMENT
Article continues below this ad
How to perform the recon contract method in Call of Duty: Warzone
Whenever you are performing the recon contract method, you will want a full team standing alongside you. This will reduce the time it takes while securing a recon contract. Additionally, recon contracts will usually spawn up to 150 meters away from you, whereas supply contracts are usually 500 meters or further away.
ADVERTISEMENT
Article continues below this ad
In conclusion, ItsLukeeyy informs us about a test he ran, to find the most efficient method of obtaining weapon XP. On two different newly set up accounts, the YouTuber attempted to get maximum kills on one and the recon contract method on the other. Lukeeyy reveals that while grinding only for kills, "the highest I got any weapon to in just one game is level 9".
On the other hand, while performing the recon contract method, "I was leveling up my weapons from level one to level 20 in literally one game". While both methods are effective in their own ways, it ultimately comes down to the user's playstyle which determines how they will earn weapon XP. Which weapon XP method would you prefer to use in Call of Duty? Let us know in the comments down below.
ADVERTISEMENT
Article continues below this ad