Call of Duty Warzone: Latest Leaks Reveal a New Map and Operator Coming in Season 3
Published 04/17/2021, 3:48 PM EDT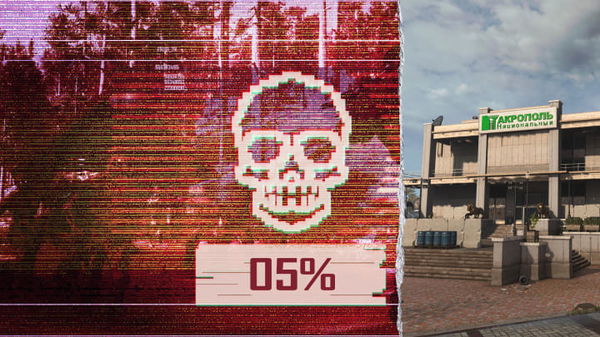 ---
---
Call of Duty Warzone will receive its Season 3 update on April 22. Recent leaks surrounding the update have indicated that we could be seeing a new operator and some major changes to the map of Verdansk. The latest blog post also reveals that zombies have taken over the map and contamination levels have reached 100%.
ADVERTISEMENT
Article continues below this ad
A new potential cover art for Warzone Season 3 was leaked by a Reddit user named HalfMileRoad. The art features a blonde woman wearing a black mask and gear. There is also wreckage in the background and the Warzone Season 3 marking at the bottom. Based on the design, most fans speculate that she is a Shadow Company officer.
Data-miners speculate that this will be the latest addition to the list of operators in Warzone. With Season 2 reloaded, we got two new operators in the form of Wolf and Rivas. Terrell Wolf is a member of NATO'S Delta Force. He honed his hunting skills in the bayous of Louisiana and joined the force at the age of 18 to avenge his fallen brother.
ADVERTISEMENT
Article continues below this ad
Cold War Season 3 Cover Art
Here's one of the new operators, another bad guy https://t.co/zsIPVL0JEf

Credit goes to HalfMileRide on reddit for the find.

— Nanikos (@_Nanikos_) April 17, 2021
Karla Rivas, on the other hand, is a member of the Guerilla unit of the NATO faction. She grew up in Nicaragua, where she witnessed the destruction caused by the Menendez Cartel. Since then, she has dedicated her life to ensuring that this is not repeated. Both the operators were released with their respective bundles.
Zombies have taken over the Warzone
ADVERTISEMENT
Article continues below this ad
In a recent blog post, we were updated that contamination levels in Verdansk have reached 100%. This indicates that the map is now overrun with zombies. As a result, you will now find radiation zones surrounding the Prison and Shipwreck areas of the map. A player will resurrect as a zombie if they succumb to this radiation.
Since the map has been overrun by the undead, data-miners believe that the 'nuke' event will occur at the end of the season. The Nuke will supposedly rid Verdansk of the zombies and replace the map with an older rendition of itself.
Are you excited to play Season 3 of Warzone? Let us know in the comments down below.
ADVERTISEMENT
Article continues below this ad