Call of Duty Warzone Player Clinches the Ultimate Fortune's Keep Price With $100,000 Gamble
Published 07/11/2022, 10:10 AM EDT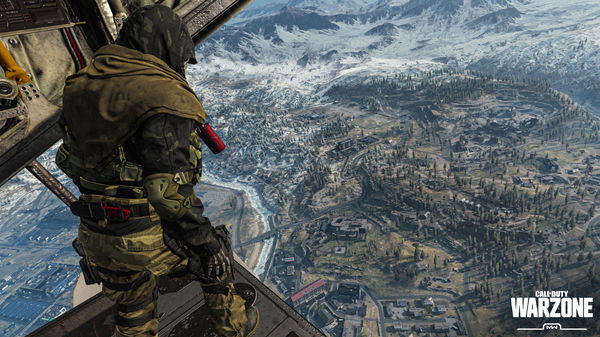 A Call Of Duty Warzone player risked all his money at the Winery, wishing well to gain a better reward. He casually walked up to the Warzone genie and gave away all his cash, hoping for something better. As a result, the well gifted him one of the best running games of Season 4.
A few days back, Activision dropped 'Mercenaries of Fortune' for two of the most loved games, Warzone and Vanguard. With its release, the franchise planned to take players to a new dimension, as they were tired of crushing through Caldera. Fans, on the other hand, highly appreciated this move, as they could jump into a new map, Fortune's Keep.
ADVERTISEMENT
Article continues below this ad
Avid Call Of Duty Warzone gamer goes all in!
On July 10, 2022, a Warzone player, Elvis COD, posted a gameplay video on his Twitter account. The video featured Warzone's wishing well, located at Winery. 
For those in the dark, Activision introduced the wishing well concept alongside its Easter event. With that, they allowed players to risk all their money and get a better reward. While fans had double thoughts about whether they should go for it, avid gamer Elvis humbly tried a whopping $100K into the well. Here's what he said. "Generously dropping 100k into the Winery Wishing Well and getting the BEST reward ever!!"
Upon spending all his money, Elvis crossed his fingers and wished for something big. As a result, the well gifted him the Cooper Carbine, a short-range Assault Rifle. The Cooper Carbine is one of the best guns in the game, thanks to its lethal shooting speed. It is every sniper player's best friend, as it proves as it provides crisp support during close range.
It was a matter of minutes before fans traced down Elvis' video. They positively reacted to his risk, as some referred to him as the luckiest player of the game. So now, let's look at how they reacted.
Ah yes the beam rifle itself

— Jimblob (@jamespr78894715) July 10, 2022
this is the same feeling people got when they bought Vanguard.

— Mick Daster (@MickDaster) July 11, 2022
Bro if you woulda backed out and left the game this would've been an OP clip

— @DAKODAK (@HotBoykodak727) July 10, 2022
ADVERTISEMENT
Article continues below this ad
Lowkey you did get the best reward… that cooper carbine slaps

— Drilleh | Xbox Series X (@drilleh) July 10, 2022
ADVERTISEMENT
Article continues below this ad
What are your thoughts about the player risking big? Did you try using the Winery wishing well? If yes, what was the best loot you got? Let us know your valuable thoughts in the comments section below.
WATCH THIS STORY: Ranking The Highest Selling Call of Duty Titles of All-Time
Edited By: Vibhanshu Kumar