Call of Duty Warzone Receives New Easter-Themed Content
Published 04/04/2021, 1:56 PM EDT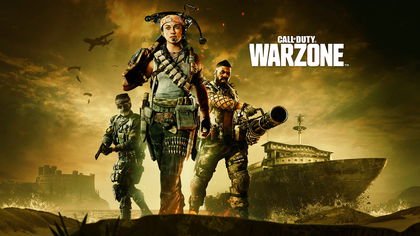 ---
---
Call of Duty Warzone recently received an Easter-themed update. So far, Treyarch has not announced the event so we can expect it to disappear after this weekend.
ADVERTISEMENT
Article continues below this ad
To incorporate the event into Warzone, developers have added an 'Easter Basket' into supply boxes. Once opened, these baskets contain loot such as cash, armor, and weapon blueprints among others. Additionally, exclusive to these baskets is the golden egg.
Using the egg, you can start a contract called the Egg Evacuation. Once you have delivered the egg and completed the contract, you will earn previously released blueprints such as the Bunker 11 MP7 blueprint.
ADVERTISEMENT
Article continues below this ad
Warzone Season 2 Reloaded
Recently, Warzone also received a mid-season update titled Season 2 Reloaded. Treyarch's Season Two Reloaded adds a pair of new operators, the 20mm ZRG sniper rifle, and new bundles to Warzone, along with new maps, modes, and features for Black Ops Cold War.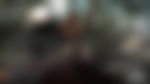 Firstly, operator Wolf will be available for purchase following the upcoming weekly update. "After his father was seriously injured in a work accident, 10-year-old Terrell Wolf and his family moved to Louisiana to live with his paternal grandparents," reads his bio.
It was in these bayous where he learned to hunt and honed his skills.
"As a jungle warfare specialist, his current mission is to aid Frank Woods and his CIA strike team in locating and rescuing Russell Adler. It's no easy task, and Wolf will need to rely on every bit of his training to get the job done."
Karla Rivas, the second new operator, hails from Nicaragua. There, she watched as the Menendez Cartel went to war with rival gangs, causing destruction and endangering her community. Following this, she has become a guerilla warrior and works on curbing their existence.
ADVERTISEMENT
Article continues below this ad
Next week we will also see the hard-hitting ZRG 20mm be added into Warzone. Recently, there was a glitch that allowed random accounts to test the bolt-action sniper for free.
While the sniper is very powerful and delivers a one-shot kill anywhere above the chest, it has a slow reload and aim down sight time, which makes it difficult to maneuver.
Have you come across these easter baskets on Warzone yet? Let us know in the comments down below.
ADVERTISEMENT
Article continues below this ad