Call of Duty Warzone- Redditor Finds a Game-Breaking Bug Ahead of Season 3
Published 04/18/2021, 2:38 PM EDT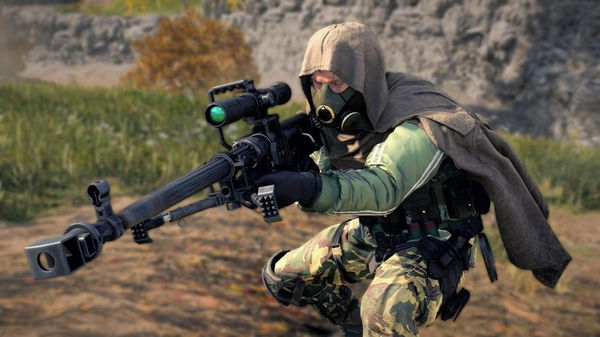 ---
---
Call of Duty Warzone is increasingly making moves to roll the Season 3 update. It will bring even more changes into the Battle Royal title and might introduce new content. However, these things could add to the already mounting list of bugs and problems that riddle this game. For instance, the introduction of the new Attack Helicopter only gave birth to a game-breaking glitch that rendered players invisible.
ADVERTISEMENT
Article continues below this ad
This same bug reappeared inside the game more than once, despite introducing hot fixes. Sadly, it is not the only bug that has made circumvent the patches, as the community has discovered another game-breaking bug now.
ADVERTISEMENT
Article continues below this ad Reddit user discovers a disappointing glitch in Call of Duty Warzone
Reddit user ImCalcium shared a clip of his gameplay on the official subreddit thread. He stated that something strange occurred while camping with his teammates on the mountain section of the map. The players were actively playing the game, and they were constantly checking the surrounding areas.
Suddenly, the screen went dark for the player, and the game notified him of inactivity. In Warzone, inactivity inside the map usually leads to getting booted out of the server. However, in this case, the Reddit user was not away from his keyboard or inactive, and yet the game decided to kick him out for no reason at all.
ADVERTISEMENT
Article continues below this ad
This inexplicable glitch has possibly occurred for the first time. No prior reports of its occurrence have hit the internet as of now. It looks like Raven Software has yet another critical problem on its hand before the next big update arrives. The title's ongoing storyline is actively making its way towards a zombie apocalypse event.
It could also bring complete annihilation of the map, as the rumor point towards a massive nuke event. Safe to say, zombies are about to run free on the map, and it could add more glitches. Warzone is infamous in the community for its inability of adding permanent solutions for these game-breaking glitches.
Season 3 is certainly going to introduce a new array of content and add more to an already stacked list. The studio has to step up its game and offer adequate solutions before the new season takes over.
ADVERTISEMENT
Article continues below this ad