Call of Duty: Warzone- Redditor Has an Ingenious Solution for Dealing with Campers
Published 08/24/2021, 1:31 PM EDT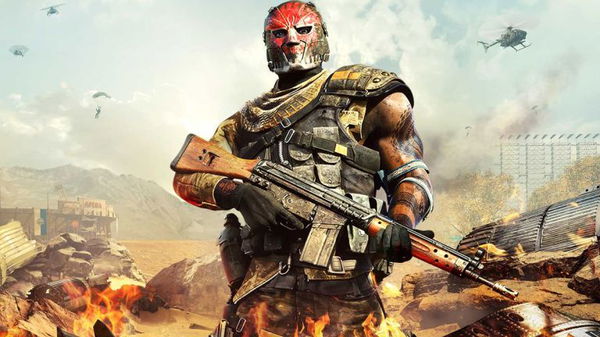 ---
---
To not expect campers in any multiplayer FPS games would be utter tomfoolery, and the worst of the lot can be seen, especially in Battle Royale games. In Call of Duty Warzone, players are often irritated by campers on the top floors of the buildings. Attacking these teams without running into their pre-fire is often quite difficult.
ADVERTISEMENT
Article continues below this ad
However, the community of Warzone might have found a solution to this by adding deployable ladders as Field Upgrade.
Ladders as a Field Upgrade in Call of Duty Warzone
ADVERTISEMENT
Article continues below this ad
A certain Redditor u/Eleemax in the Warzone subreddit came up with an ingenious idea of using ladders as a Field Upgrade. They further added it would help people from being killed by campers.
This upgrade would be very much beneficial for players to climb up building windows. Ladders can also be the perfect tactical tool to create perfect storms. Squads can climb up the windows while teammates run up the stairs, which could prove to be an insane tactical advantage.
WATCH THIS – Call of Duty: Vanguard Brings Great News for Fans
Fellow Redditors of the Warzone community seem to align with the idea and love the proposal. One Redditor says that this would be a great way to capture campers in a 2 story building.

Another Redditor suggests that this ladder would be solid for some parkour along with a grappling hook. Well, we probably got some The Office reference for Michael Scott right here!
In a comment in the same post, one user claimed that this field upgrade was already planned but was later scrapped. They linked a site substantiating their claim in the comments.
Game-Breaking glitch while climbing ladders
While the idea of ladders as a Field Upgrade seems like a great prospect, players are particularly annoyed with a certain bug that prevents them from climbing ladders in the game.
It is reported that the new perk Tempered is causing a game-breaking bug that prevents players from climbing ladders. Reddit user u/AmEn-MinNii shared a clip of this bug on the Warzone subreddit.
ADVERTISEMENT
Article continues below this ad
While many players have reported the same issue, one Redditor has claimed that this glitch was happening even without equipping the Tampered perk equipped.
ADVERTISEMENT
Article continues below this ad
Players are hopeful that the bug gets fixed while also being very passionate about Activision implementing the idea of the aforementioned Field Upgrade into Warzone.
Trending Stories