Call of Duty Warzone Season 2 Leaks Suggest Stability Update for the Game
Published 02/16/2021, 10:19 AM EST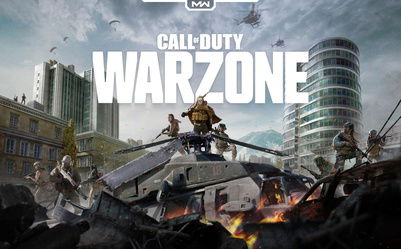 ---
---
The debut Season for Call of Duty Warzone and Black Ops Cold War will soon come to a close. This gives rise to speculations and news surrounding everything that you can expect from the upcoming Season 2. Now, fresh leaks have come out of the woodwork, that suggests changes and a massive update for next season.
ADVERTISEMENT
Article continues below this ad
These leaks regarding the Battle Royale title for Call of Duty hint at significant performance upgrades, especially regarding Cold War content. Developers are finally prioritizing performance enhancement over content, as leaks revealed hot fixes for many outstanding issues.
ADVERTISEMENT
Article continues below this ad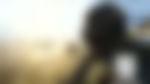 Call of Duty Warzone Season 2 leaks confirm hot fixes for various bugs
YouTuber WhosImmortal claims that the Season 2 leak will contain an armada of performance upgrades. Although no announcement or official statement has been released in that regard, the leaks reportedly contain bug fixes for skins, weapons and malfunctioning weapon attachment that offer subpar performance.
The developers are looking to tweak Operator skin Grinch, Forest skin' visibility inside the Warzone. After the changes, players will easily be able to spot head or guns on the map.This skin feels too overpowered as the issues with the colour patterns and the skin itself completely morphs it with surrounding. This essentially renders the players invisible at medium to long ranges, making it impossible to win the duel.
Bullfrog weapon's tracer doesn't always register. The developers have noted various issues with the title, and you can expect it to be rolled out with Season 2. Existing problems like inconsistent armor plates drop, freezing issue with load-out, and malfunctioning Cold War attachments are being investigated.
video source: WhosImmortal
ADVERTISEMENT
Article continues below this ad
These problems hurt the gaming experience, and furthermore it has led to an uproar in the community. Players have vented out their frustration related to these aforementioned bugs, and it looks like Season 2 will roll out a permanent fix for these issues.
As a matter of fact, the merger with Black Ops Cold War brought forth an armada of bugs and glitches. Players reported various recurring bugs like infinite stims, flash bangs along with a bug on rebirth island that caused infinite spawns.
It would be great if the Season 2 also contained a more permanent fix for these outstanding glitches. They have been hurting the gaming experience since forever, and it would be great to finally have them patched.
ADVERTISEMENT
Article continues below this ad