Call of Duty Warzone Season 2 Reloaded: Best Loadout For M19 And FFAR
Published 03/30/2021, 12:41 PM EDT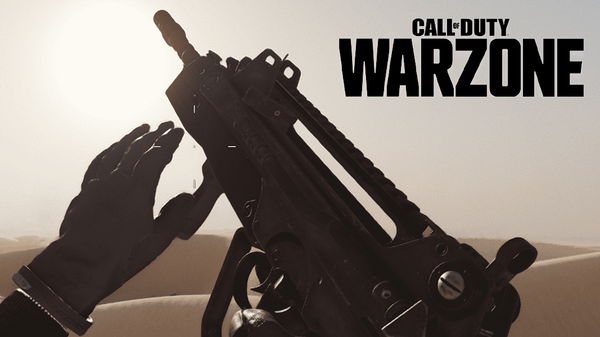 ---
---
When it comes to Call of Duty Warzone, the possibilities are endless. The Battle Royale game that was released over a year ago has one of the biggest arsenal of weapons in any game seen so far. Now, YouTuber JGOD has shown the community a new weapons combo that is likely very effective in Verdansk
ADVERTISEMENT
Article continues below this ad
Faster weapon combo for Call of Duty Warzone
The weapons showcased were the M19 pistols alongside the FFAR. To have the best loadout for this combo, equip the agency suppressor to the FFAR. Additionally, a ranger barrel can be used for maximum bullet velocity and players can use the Raider stock for more strafe speed. For the magazine, 50 RnD fast mag should do the job.
ADVERTISEMENT
Article continues below this ad
In gameplay, the M19 is faster than FFAR. It has a TTK of 400 milliseconds that is 70 milliseconds faster than FFAR at point-blank range. This makes the combo one of the best setups to have while going at it in Verdansk. However, things have changed with the new mid-season update. Activision has tuned the weapons by buffing and nerfing a few. The 10 weapons list includes the likes of FFAR, but by using the loadout mentioned above, you should be on the safer side.
At the end of the day, every player's loadouts depend on their play style. If you were looking to improve on your current setup or try out something new, this is definitely worth a try.
Title for the new game leaked?
ADVERTISEMENT
Article continues below this ad
Leaks for the new Call of Duty title keeps on coming. The latest title has hardly completed half a year, but that hasn't stopped the community from digging new rumors and news.
The latest news suggests that this year's title may well be a remake of 2017's Call of Duty WWII. Various insiders and leakers have also helped surface the new title for the game. Based on these rumors, the 2021 Call of Duty will be named "Vanguard".
This also suggests that there will be considerable changes in Warzone. The community may witness a vintage map and a new collection of weapons. A breath of fresh air for the title may be a good way to keep the fans engaged.
ADVERTISEMENT
Article continues below this ad
Are you excited about the new Call of Duty title and setup? Let us know down in the comments.