Call of Duty Warzone Season 3: Top 5 Assault Rifle Setups
Published 04/28/2021, 12:38 PM EDT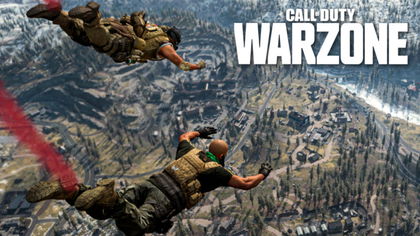 ---
---
Call of Duty: Warzone is an increasingly popular battle royale video game developed by Infinity Ward and Raven Software and published by Activision. The community loves to play the game because of the intense gunfights, which make it very competitive and fun to play.
ADVERTISEMENT
Article continues below this ad
Gamers around the world are always excited to demolish their opponents. Here are the top assault rifles setups that will help you in improving your gameplay.
ADVERTISEMENT
Article continues below this ad
Best assault rifles setup in Call of Duty: Warzone
Season 3's weapon tuning have opened up a new meta, and all weapon categories are getting the most benefit of it. Interestingly, assault rifles are still ruling the meta and the latest season has further enhanced them.
KRIG
In Season 3 patch notes, developers announced that KRIG will have its damage multiplier increased. Before the update, it had a very low recoil. Several players thought it was a very easy-to-use gun, even so, its damage was not a big deal. As a result, a majority of players didn't like this weapon.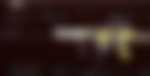 However, after getting an increase in damage multiplier, KRIG has become a hot topic in Warzone. It's now one of the best assault rifles in Season 3, and many players are already becoming a fan. Furthermore, it's a very good mobile weapon both while in ADS or just roaming around the map.
FARA 83 in Call of Duty: Warzone
FARA 83 is another weapon that received buffs in Season 3. Regardless, many players doubted whether this buff will still be enough to make it a splendid weapon. In Season 2, the recoil control of FARA 83 was terrible and was a very awkward weapon to use.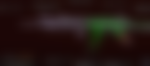 However, Activision turned the tables, and it is now a magnificent weapon to use in Season 3. FARA 83 excels mostly in the close and medium-range and is the deadliest weapon to deal with.
CW AK-47
One of the drawbacks of the CW AK-47 was its recoil control, as it was not idle enough for a majority of players. However, AK-47 got some significant buffs in Season 3 and now has a very easy-to-control recoil. CW- AK 47 is now a decent weapon, and most players will prefer to use it this season.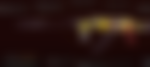 It's very good at short and mid-range and with perfect mastery, can become a dangerous weapon at extensive range as well.
FFAR
FFAR was probably the best assault rifle in Season 2. It was great in short and mid-range and if your aim was quite accurate, you could take kills at the longer range too. However, in Season 3 it got pretty big nerfs and developers reduced its damage quite a bit.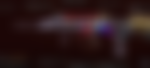 It is still an amazing weapon but couldn't take the number one spot this Season. Even after these nerfs, we will definitely see many players using this gun in Warzone.
CR-56 AMAX
Raven Software itself proclaimed in the latest patch notes that it is keeping an eye on AMAX. CR-56 AMAX is a very great weapon and now in Season 3, it looks like it's back on top over other assault rifles.
ADVERTISEMENT
Article continues below this ad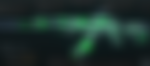 It has minimal recoil, and after certain practice, this gun can even have zero recoil. AMAX will most probably be the most used weapon in Season 3 as it is good in every single range.
ADVERTISEMENT
Article continues below this ad