Call of Duty Warzone Season 4 Reloaded: Reviewing All Major Weapons After the Massive Change
Published 07/16/2021, 11:11 AM EDT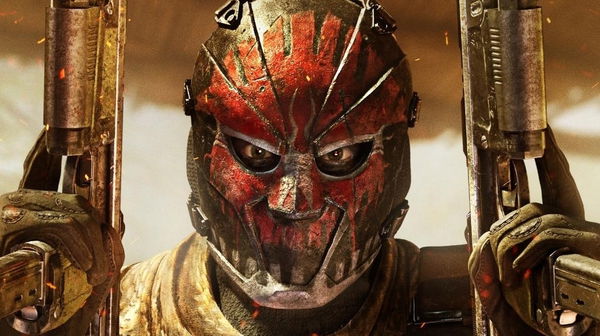 ---
---
The mid-seasonal update for Season 4 of Call of Duty Warzone has finally seen the light of day. Raven Software has rolled out an incredible mid-seasonal patch that has completely changed the meta. The studio added changes to over 35 weapons, which will severely impact loadouts and weapon builds. If you have been wondering how to build new loadouts, this article can act as a guide for the same.
ADVERTISEMENT
Article continues below this ad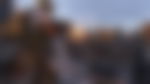 ADVERTISEMENT
Article continues below this ad
Best weapons that you can use in Call of Duty Warzone Season 4 reloaded
The mid-seasonal patch has added a brand new weapon OTS-9 into the game. This new submachine gun is definitely going to serve as a fun addition, as the community is already having a great time with it. Fans can easily make use of this weapon in both competitive and casual, as the weapon is incredibly powerful.
AK 47: The Black Ops Cold War version (BOCW) was the strongest assault rifle in the game. Now, the latest patch has adjusted its damage and headshot multiplier, which will impact its performance but won't throw it out of meta.
AK-47 Modern Warfare's (MW): This variant of the beastly weapon still sits out as not viable and the recent nerf further impacted its standing in the meta.
C-58: It still carries great TTK (Time-to-kill-) and amazing damage despite the damage and multiplier adjustments. Players will have to learn to play around with the newly enhanced recoil, but the weapon is still in a great place.
CR-56 Amax: This rifle was among the few weapons that got a nerf and buff at the same time. This has indeed helped the weapon to retain its spot in the competitive play, as it is arguably the best assault rifle from Modern Warfare.
FARA 83: This weapon was deemed as the strongest rifle in the game, and the mid-seasonal patch struck it quite hard. It saw its damage being reduced while its effective range was also toned down. The recent changes will definitely affect its position in competitive play, and it might lose its popularity.
FFAR-1: The latest nerf has definitely made this weapon no longer a viable choice in competitive play. It now has less range and even saw its damage and multiplier reduced greatly.
FN Scar 17: This weapon received nerf in the mid-seasonal patch and it was already in a bad place in the previous meta. Safe to say, you won't have to waste your time building this weapon, as it is still not a viable choice.
Grau S 56: This weapon received a buff to its raw physical damage, and it is fairly easy to use. After the mid-seasonal patch, this Modern Warfare weapon is expected to remain popular in the meta.
Groza: With nerf to its damage output and multiplier, Groza might fall off from the meta drastically. Despite being easy to use, the weapon will no longer retain its position in competitive play.
Kreig 6: This weapon could become the meta, as it received a solid buff to its physical damage output. The weapon was already hyped and the new changes might turn into the community's new favorite rifle.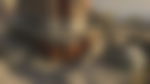 M13: The studio gave this BOCW weapon a minor buff to its physical damage output, which might bring it into the meta. Previously the weapon struggled to find its place, but things might change for the better.
M4A1: This rifle saw a minor nerf to its damage output, which will definitely toss it out of the meta.
Odin: For some weird reason Odin received a nerf, and being an unpopular weapon already, it might never become viable even in this patch.
QBZ-83: This weapon continues to get buffs after buffs but the weapon is lackluster at best. Safe to say, it will never become a popular choice, as the community continues to ignore it.
RAM-7: One of the most popular of previous meta, sadly saw its damage being reduced. However, it does not seem like the weapon will fall out of the meta despite the recent tweaks.
XM4: Great rifle to pair up with sniper rifles as a supporting weapon. It does not seem like the latest patch will impact its position, as the weapon wasn't popular at all.
M60: This clunky light machine gun received buff to damage and multiplier but the weapon is still below average at best. It is slow, awkward, and very difficult to use, which will continue to make it a horrible LMG to use.
MG34: This weapon wasn't viable before the patch and it won't be viable after the tweaks. There are plenty more options in the LMG section, so it is best to ignore this weapon.
MG82: Mid-seasonal patch struck it hard with reduced ADS speed and damage nerf that will make it not viable for use anymore.
PKM: The PKM was a popular choice before the update, as it showcased great TTK and impressive range. It will still be used in competitive play, as the weapon will continue to remain the strongest LMG in the game.
Stoner 63: This LMG saw its damage and multiplier reduced that might toss it out of the current meta entirely.
Swiss K31: This might make it the top-rated sniper rifle, as the studio granted it some much-needed buffs. This will definitely bring it into the spotlight making it one of the strongest snipers in the game.
video source: WhosImmortal
Kar98: The changes to Swiss K31 might make this weapon unviable, as the current meta does not favor this sniper rifle.
AK-47u: This SMG is still going to be seen as the strongest weapon in the game, as the latest patch granted it a minor nerf and buffs.
AUG: This assault rifle ruled the Warzone meta but the previous assault rifle centered nerf tossed it right out of the meta. However, the recent patch has granted it some buffs, which could see its return into the competitive play.
Bullfrog: This weapon was not viable before, and it won't ever become viable because of its horrible range.
Watch this story: Best Rage Moments of Streamers
KSP 45: Nerf to its damage multiplier has hurt this weapon significantly and it might not be a viable option anymore.
LC10: Despite the nerf, this SMG will find its place in the competitive play as a top-tier gun.
MAC-10: It was the strongest SMG before the recent patch and sadly it might lose after the nerf to its damage output.
Milano 821: Damage, recoil, range, and multiplier all got nerfed heavily, which will make it not viable after the patch.
ADVERTISEMENT
Article continues below this ad
MP5(BOCW):  It has definitely lost its spot after the latest patch, and players might not see any use of the weapon at all.
Nail Gun: This weapon is quite unique and no amount of nerf or buff will ever impact its use. Players who like the weapon will continue to use it, regardless of the latest tweaks.
What do you think about the mid-seasonal update? Let us know your thoughts in the comments below.
ADVERTISEMENT
Article continues below this ad
Trending Stories