Call of Duty: Warzone Season 5- How do the Latest 'Combat Scout' and 'Tempered' Perks Work?
Published 08/13/2021, 9:53 AM EDT
---
---
Warzone has lately undergone significant changes with its updates as the developers seek to 'shake up the meta'. With each successive season, more powerful weapons are added to Warzone, resulting in a gradual rise in time to kill–until Raven Software dialled it back in Season 4 Reloaded, nerfing the damage output on over 30 different weapons.
ADVERTISEMENT
Article continues below this ad
EOD, Overkill, and Amped, as well as C4 and a Heartbeat Sensor, have been the go-to perks and equipment combination since the game's debut in early 2020.
Season 5 offers two new perks to fight this: Combat Scout and Tempered. If this happens, it'll push players to utilise fresh loadouts as the perks provide other methods to approach fights.
ADVERTISEMENT
Article continues below this ad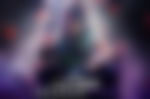 Season 5 seems to completely 'shake up the meta' as the best Warzone guns are about to receive significant nerfs. Here are the top new perks in Season 5 that you should definitely look out for in Warzone.
One interesting thing is that there is no need to unlock these new perks in Warzone. The players gain immediate access to Combat Scout and Tempered after downloading the update.
Players will have to make a tough choice forcefully at the loadout screen as the devs seem to have made these two perks worth it.
Only time can tell whether the community adopts these new perks or sticks with the three they've been utilising since launch.
WATCH THIS – Call of Duty: Warzone Season 5 Roadmap Reveals Game-Altering Weapon Tuning and Other Upcoming Changes
Combat Scout in Warzone
The Combat Scout perk is a recon perk that allows you to ping opponents automatically after inflicting damage.
Teammates don't receive any information other than the automated ping, so the players need to use their mic and speak to let their teammates know about the exact scenario.
If the players trap the enemy in a position they cannot escape, they can tell their squad to fire at the ping to eliminate them.
The Combat Scout can be found in the third perk alongside Amped and Tracker. The latter two are the most used perks in this category.
While it is too soon to judge the perk and its capabilities, it is highly understood that Combat Scout could replace Amped, as the automatic ping ability is incredibly powerful. Perks like this one work well with Warzone's best LMGs, especially ones with the FMJ attachment that boosts bullet penetration.
Tempered
ADVERTISEMENT
Article continues below this ad
While Combat Scout may seem strong to us, Tempered is even more likely to become the mainstay in this next Warzone meta.
With this perk, you will require only two armour plates to defend instead of the usual three.
For players with the Tempered perk, each armour plate is worth 75, but you may only equip two at a time. A 25-per cent increase in health should make fights seem different, especially in a 1v1 situation.
ADVERTISEMENT
Article continues below this ad
Tempered is up in the second slot alongside Ghost and Overkill and falls under the same category. This perk might cater to the aggressive players to flock around it as they will have a reduced armour time. Now the question that arises is; is it worth giving up Ghost or Overkill for this perk?
Trending Stories