Activision Asks Unofficial Call of Duty Warzone SBMM Website to Shut Down to Protect Player Privacy
Published 03/27/2021, 7:30 AM EDT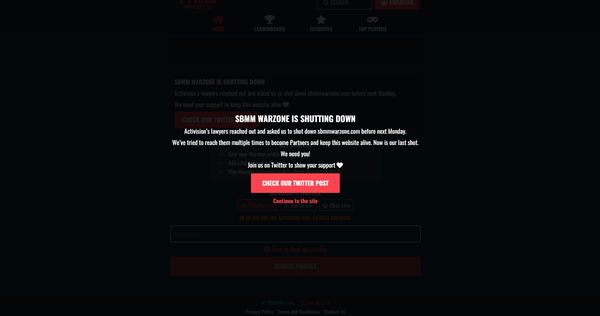 ---
---
Activision did a very good job with its Battle Royale, Warzone. A year after its launch, and 80 million downloads later, there is no denying that Call of Duty fans are addicted to it. However, the game is nowhere close to being perfect. There are hackers thronging every lobby we drop into.
ADVERTISEMENT
Article continues below this ad
Activision bans hackers periodically, but all that the miscreants have to do is create another account and drop in.
The more reigning problem however is skill-based matchmaking (SBMM). This unique matchmaking system promises to match players with the same skill, based on their past performances. Players criticized this method for a long time because the in-game experience seems nothing close to how Activision promotes it.
ADVERTISEMENT
Article continues below this ad
Furthermore, Warzone does not have a ranking system for its players. With 150 players dropping in every match, knowing the average skill level of the lobby would give any player an idea of how to go about the game.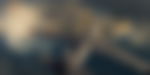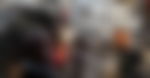 Independent Call of Duty site SBMM Warzone asked to shut down
An independent site, SBMM Warzone, did the hard work for everyone and published a website where players can see several stats from their matches. It includes the average lobby ranking, and it also gives the players ranks or tiers after each game. While players cannot rank up in the game, the site featured ranks going from Bronze to Diamond, judged on K/D ratios.
Activision is now threatening to shut down the site for using its API (Application Programming Interface). SBMM Warzone needs the API in order to get all the details of any match in Verdansk. Only Activision's partners are allowed to use its API, and SBMM Warzone is not an official partner.
The billion-dollar studio has asked the site to shut down all its services by Monday or face its legal team in a court battle.
Owners of the site, Ben and Dav, are now in a precarious situation that they need to handle cautiously. Their site also has paid features, and many clients have bought the services. While the site does nothing that is exploitative or immoral, using the API without being a partner is indeed a legal problem.
Now the owners have reached out to Activision to hear them out and accept them as partners. They posted a series of tweets asking for Activision to reach out so they can continue the work that the community appreciates.
We are Ben & Dav, two passionate WZ players. In 2020, David started a YouTube channel to help people improve their play (one of his 30+ videos with 130k views: https://t.co/vvk4XetI22). In late-2020, We started SBMMWarzone. It's been a thrilling experience [2/7] ⬇️ pic.twitter.com/KKDUMsVCQG

— SBMM Warzone (@SbmmWarzone) March 26, 2021
We're eager to find a solution that suits everyone: Activision, the Warzone players, and us. Most of all, we certainly don't want to let down the community that has come to rely on us for their Warzone match tracking. [4/7] ⬇️

— SBMM Warzone (@SbmmWarzone) March 26, 2021
To our 👑 Legends: our main goal is to become Partners and we will give it everything we've got. If, unfortunately, we can't find a solution, be assured we'll reach out to you for a refund. Thanks again for your support because now we need it more than ever. [6/7] ⬇️

— SBMM Warzone (@SbmmWarzone) March 26, 2021
Many have offered their support to the owners of the site, one of the prominent ones being Vikkstar, co-owner of CDL team London Royal Ravens.
ADVERTISEMENT
Article continues below this ad
Sorry to see this happening, your site is a great asset, especially while no ranked system yet exists for Warzone. I intend to let Activision know this.

— Vikkstar ★ (@Vikkstar123) March 26, 2021
The argument over SBMM will continue for time immemorial and SBMM Warzone is indeed providing a service like none other. It will be unfortunate if the site has to go down. Here's hoping Activision pays some heed to the community they cater to and cut some slack to Ben and Dav.
ADVERTISEMENT
Article continues below this ad