Call of Duty: Warzone Squad Sets a Glorious Kill Record
Published 03/06/2021, 11:46 AM EST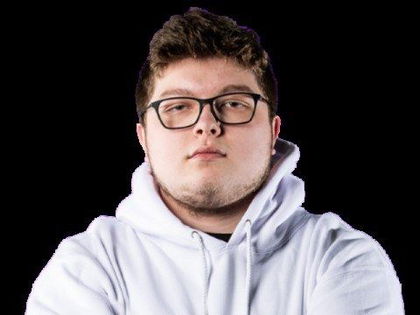 ---
---
After the nerf of the overpowered DMR-14 that had cultivated fear in the hearts of every Call of Duty: Warzone player, no one thought that the then-set world record could be broken. The Black Ops Cold War weapon became a huge meta right after release. Soon the battleground filled with the meta abusers and it was impossible to attain victory using any other weapon. Raven Software had to introduce two major nerf within the first week of January to balance the weapon.
ADVERTISEMENT
Article continues below this ad
Since May 2020, streamer Vikkstar, with his squad of Abezy, Cellium, and Priestahh, had held the world record for most kills. They achieved this by killing 138/146 players in a single game. Vikkstar then went on to quit Warzone because of the game's lack of anti-cheat.
ADVERTISEMENT
Article continues below this ad
On January 11,  2021, TheMylesLive, Stukawaki, ScummN, and 62yKreJ shattered Vikkstar's record by securing 143/146 kills in a single game. Right here, most thought this record would not be broken. Soon after, however, the DMR-14 meta changed, and no gun has yet competed against the power of the DMR. With the DMR gone, the dreams of breaking the record subsequently vanished as well.
However, famous controller player Aydan and the team proved that a game does not need a significant broken gun to fulfill this dream. Unknowingly, he and his squad entered a lobby to win their own 2v2 $500 bet and ended up breaking the record.
Call of Duty: Warzone squad sets a new World Record of 162 kills!
Twitch Streamer Aydan "Aydan" Conrad with his team of ScummN, Almxnd, and TBE_Newbzz start the game with a 2v2 $500 kill race wager match. In a kill race wager, the team divides itself into groups of duos. The duo with the highest number of kills wins the bet. However, by the end of the match, something much bigger than winning the bet happened.
This was not the first time we saw Aydan go for a world-record. Last year in November, the streamer had broken the record for the highest kills while playing solo vs squad. Aydan broke the record killing 60 enemies in a single intense game. This record-breaking game landed him appreciation from Dr Disrespect, who hailed him as "the best controller gamer the world has ever seen".
ADVERTISEMENT
Article continues below this ad
The squad, in their record-breaking game, secured 162 kills in a lobby of 150 players. The squad did not realize that they were on their way to break the record until Adyan was trying to find a Gulag match for revival.
With this record, Aydan now holds two world records under his name, which is indeed a notable achievement.
Adyan is confident this new record will stand the test of time as he tweeted, "This will NEVER be broken…" but that's what every player thinks after setting a record. From what we have seen, it is only a matter of time until another team attempts to and succeeds in breaking it. For now, however, Aydan can sleep easy.
ADVERTISEMENT
Article continues below this ad
Until then, tell us your favorite moment from the stream.