Call of Duty Warzone Stat Tracking Website Shut Down by Activision
Published 03/29/2021, 3:41 PM EDT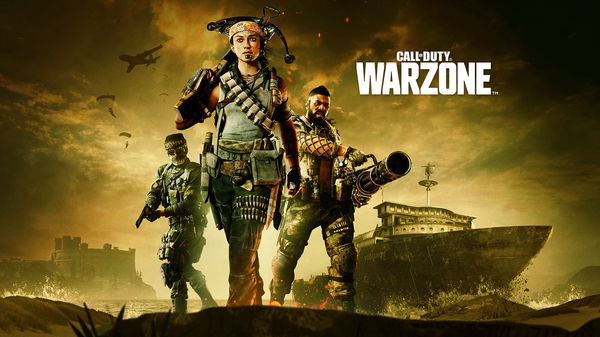 ---
---
Following a recent ban wave that kicked 30,000 cheaters from Call of Duty Warzone, Activision has taken action against a popular stat tracking site, SBMMWarzone.com. According to Activision, the site was violating the company's data privacy terms. As a result, on March 22, Activision issues a cease and desist order for the website to shut down by March 29.
ADVERTISEMENT
Article continues below this ad
The website went from being virtually unknown three to four months ago to its current position as the number one ranked Warzone stat tracker. According to alexa.com, the site has been ranked  #6064 in the world. This is higher than sites like tracker.gg which ranks 600 spots lower.
Has Call of Duty Warzone lost a valuable ally?
ADVERTISEMENT
Article continues below this ad
The site provides basic stats such as players' overall kills, deaths, number of wins, and k/d ratios. Along with this, they also show players the level of the Warzone lobbies they are in and rank players from bronze to legend. This is useful, since the game does not have an inbuilt tracker and leaderboard.
We've met @Activision's demand and have shut down our website. Your Warzone stats are no longer available. We still believe we can reach an agreement with Activision to provide you with the stats you love. Hey @Activision, let's partner up.https://t.co/FRyI9DJwRq

— SBMM Warzone (@SbmmWarzone) March 29, 2021
They showcase the stats and gameplay of top players so that players can improve over time. It is also very helpful for Twitch streamers, as they can plug their stats for their viewers to see.
Since Activision's cease and desist order, the Belgian duo, Ben and Dave have shut down the website. In subsequent videos and tweets, they go on to explain how they do not wish to challenge Activision, but work with them.
ADVERTISEMENT
Article continues below this ad
The duo stated, "We fully understand the privacy issue and its importance. We're eager to find a solution that suits everyone: Activision, the Warzone players, and us. Most of all, we certainly don't want to let down the community which has come to rely on us for their Warzone stats tracking. As we have said all along, we would be more than happy to talk to you about the modifications required to the site to become partners."
Although it would be nice to see big gaming companies partner with smaller sites, Activision has still not responded to this plea. Do you think Activision made the correct decision? Will they regret this in the future? Let us know your views in the comments down below.
ADVERTISEMENT
Article continues below this ad