Call of Duty Warzone: Top 5 SMG Class Setups in Season 4
Published 06/14/2021, 10:58 AM EDT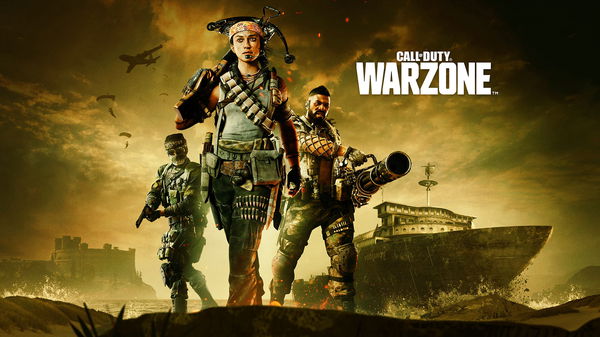 ---
---
The Call of Duty Season 4 update arrived recently. Like previous season updates, we have new game modes, maps, and even weapons. Some of the weapons were even nerfed and buffed during the update. As a result, there has been a shift in the new 'meta'.
ADVERTISEMENT
Article continues below this ad
SMGs are crucial for close-range fights in Warzone. Having a powerful gun that you can control will ensure that nearby opponents do not stand a chance.
Here are the top 5 SMG class setups in Call of Duty Warzone
ADVERTISEMENT
Article continues below this ad
AK-47u
One of the most popular SMGs this year, the AK is devastating in a player's hands with good aim. It has an extremely fast time to kill which is further boosted if you land headshots. This setup also offers a lot of mobility. Thus, we recommend using the Sound suppressor, 10.3 " barrel, Tiger Team spotlight, and Bruiser grip.
MAC-10
Warzone's MAC-10 has consistently been one of the top weapons in its class. Players prefer this gun due to its impeccable mobility and rapid-fire rate. When used with the Soun suppressor, 5.9″ task force barrel, striker grip, and 53 round drum, it can shred opponents.
Watch this story: Best Warzone snipers
LC-10
If you have the misconception that SMGs are only useful for short-range fights, you probably haven't used the LC-10 yet. This hybrid SMG features a mix of quick time to kill, powerful fire, and accuracy. Pair it with the Raider stock, 13.9″ Task force barrel, Sound suppressor, and 55 round magazine for the best performance.
Call of Duty Black Ops Cold War MP5
The MP5 is a great choice for any player who dares to control its recoil. To say that this gun 'kicks back' would be an understatement. However, if you are able to keep it steady and on target, your opponents will not stand a chance. It is the best in its class for headshots, and time to kill.
We recommend using it alongside attachments such as the Sound Suppressor, Tiger Team spotlight, Raider stock, Bruiser Grip, and 5o round magazine.
ADVERTISEMENT
Article continues below this ad
Call of Duty Modern Warfare MP5
Modern Warfare's MP5 is possibly one of the most well-rounded SMGs in the game. Not only is it user friendly but also boasts some incredible stats. Paired with the Monolithic Integral Suppressor, 5mW laser, Merc Foregrip, and 45 round magazine, this gun is a force to be reckoned with.
With new weapons added with every update, Warzone's meta is sure to keep changing. What are your favorite SMG classes in Call of Duty Warzone? Let us know in the comments down below.
ADVERTISEMENT
Article continues below this ad