Call of Duty: Warzone Truck Trick is Quite Handy in Tough Situations
Published 09/06/2021, 12:49 PM EDT
---
---
Call of Duty: Warzone has had an eventful couple of days. From SBMM (Skill-based matchmaking) debates resurfacing, to Optic Scump's cheating accusations to Dr Disrespect and TimTheTatman and their "God Squad" getting hackers banned live on stream. Besides all this, the community has managed to find a use for the Big Bertha, and it's not for traveling.
ADVERTISEMENT
Article continues below this ad
In a clip posted on Reddit by user sonic2876, they show the big brain strat they used to revive their teammate with the help of the Big Bertha.
Call of Duty: Warzone: How to use the Big Bertha to revive strat?
ADVERTISEMENT
Article continues below this ad
While the armored truck is essentially designed for getting from one place to the other. Whether it is to get inside the zone, push your enemies when their teammate is down or to run away from hackers, or just abandon your teammates and blaming it on them. And to everyone's surprise, the heavy vehicle is also exceptionally good at running over enemies that travel on foot across the map.
Despite the truck's natural instinct to crush what's in front of it, sonic2876 shows us how players can use it in sticky situations to maneuver the outcome.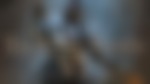 ADVERTISEMENT
Article continues below this ad
Although the strategy is useful, it can only be used in a particular situation. If you or one of your teammates finds themselves downed in front of the vehicle. In order to use it, the downed player must be in front of behind the vehicle, making it possible for him to glide along with the truck. Since friendly fire is not a part of the game, unlike some other versions of Call of Duty, players can easily drag their teammates to a safe location. Reviving them when in cover.
The trick would definitely require some driving skills to make sure you don't leave your teammate behind. And, of course, timing is always the key.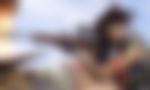 ADVERTISEMENT
Article continues below this ad
Many Reddit users were left amazed at the impeccable coordination between the teammates, while others called it "the most realistic Call of Duty to date" ironically. What are your thoughts on the "200iq" revive strategy? Will you use Big Bertha to crush players or for a greater cause that is reviving your teammate.
Watch this Story: The Worst to Buy Properties In GTA 5 Online
Trending Stories