Call of Duty Warzone Trumps Fifa and GTA V by Raking In Millions a Day on Consoles
Published 08/13/2021, 12:25 AM EDT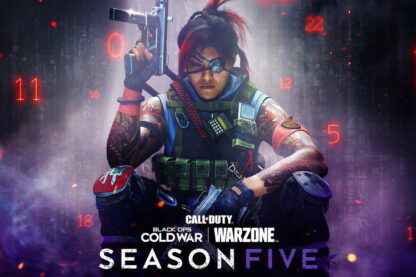 ---
---
Even though Warzone has hackers all over, it doesn't seem to affect the per day revenue. In recent research by Net Bet, Call of Duty Warzone generates over $5.2 million per day.
ADVERTISEMENT
Article continues below this ad
The game quickly rose to fame after its launch in March 2020 and became the most famous game amongst streamers. The battle royale game was released on PS4, Xbox One, Microsoft Windows, PS5, and Xbox Series X|S. Also, it supports cross-platform play.
Call of Duty Warzone and its revenue breakdown
ADVERTISEMENT
Article continues below this ad
Even though the game was one of the favorites, the recent issues related to countless hackers forced players and streamers to switch and try out their options. Apex Legends is one such game that saw a lot of players switching over. The game's developers released the 10th season of the game which just might be strategical. We will never know.
Despite all this, Activision's Warzone did not seem to lose much, almost close to nothing due to the switch. The game is reported to have one of the biggest year-on-year increases compared to any other game. Although the game is free-to-play, it is a part of Call of Duty: Modern Warfare (2019) and is connected to Call of Duty: Black Ops: Cold War (2020), making its appearance during Season 2 of Modern Warfare content.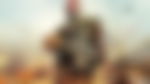 The game has also increased its revenue by 196%, including purchases (Modern Warfare), making over $1.91 billion over the past year.
According to the report by Net Bet, the game makes a whopping $3,633 per minute. Which is levels above the next in line: FIFA 20 by Electronic Arts and Rockstar's Grand Theft Auto V. These games make $2,054 per and $1,733 per minute, respectively. Warzone's per minute earnings are just a tad less than FIFA and GTA V's combined earning. (per Dot Esports)
Watch this Story: The Best Properties You can Buy in GTA V Online
Titles leading the profitability race
ADVERTISEMENT
Article continues below this ad
If you were curious to know the most profitable games on consoles of all time, here is a list of the Top 10:
Call of Duty: Modern Warfare / Warzone: $5.23 million per day
FIFA 20: $2.95 million per day
Grand Theft Auto V: $2.6 million a day
NBA 2K21: $2.43 million per day
NBA 2K20: $2.11 million per day
Call of Duty: Black Ops Cold War: $1.85 million per day
Animal Crossing: New Horizons: $1.78 million a day
Cyberpunk 2077: $1.67 million per day
The Sims 4: $1.27 million per day
DOOM Eternal: $1.24 million per day
What's surprising is that even 8 years after its official launch, GTA V has sold a total of 150 million copies and is still not in a bad spot on the charts.
ADVERTISEMENT
Article continues below this ad
After the reports were made public, some users on Reddit feared they might never get an Anti-Cheat. What are your thoughts on Activision's daily revenue from its games?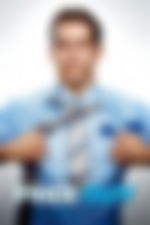 Trending Stories