Call of Duty Warzone: Twitter Reacts to Bobby Hoff's Rant Against Activision
Published 01/29/2021, 2:54 PM EST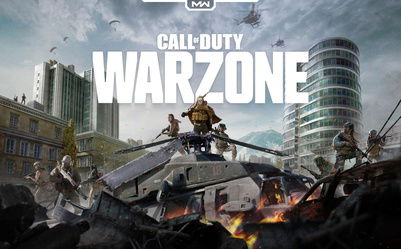 ---
---
Call of Duty Warzone is still in a precarious situation in terms of the state of the game. Time and again, players have reported various bugs and recurring issues that haunt the 'Battle Royale'. The developers of the game have been diligently trying to combat these issues by rolling out updates.
ADVERTISEMENT
Article continues below this ad
Adding to these problems, it looks like another major problem has resurfaced. However, this time it involves a lack of anti-cheat system, thereby failing to prevent cheaters from entering the game.
ADVERTISEMENT
Article continues below this ad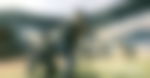 Streamer loses his cool on a live stream of Call of Duty Warzone
The game has been struggling to keep cheaters and bugs away from the title since forever. It has seen glitches like infinite stim, flashbangs and Helicopter bug, leaving a bitter taste in players' mouths. Now, it looks like cheaters have also entered the conversation to add to their woes.
Famous Warzone streamer Bobby Hoff found himself in the crosshair of cheaters in back-to-back games. The consecutive games with hackers saw him keep his cool on live stream, especially after the kill cam showcased blatant hacking. This incident led to one of the funniest rants the community has ever seen.
The streamer exclaimed that he "can't take it anymore" as the incident occurred during a serious competitive environment. Incidents like these can put a dent in the competitive integrity of the title while also hurting the game's reputation.
These recurring issues have existed within game ever since it released in 2020. Despite the community outrage over the lack of an anti-cheat system, the game is still buzzing with hackers.
Twitter reacts to Bobby's rant
Naturally, Bobby's rant attracted many big names in the community who have also faced similar situations on multiple occasions.
Bobby's rant left Swag, one of the biggest names in Warzone competitive league, in splits.
The streamer articulately stated his points and yes, he also said that thing mentioned in the tweet.
Another big name in the community, NightwalkeR1H, seems to agree with Bobby's rant. It sure seems like Activision needs to get their act together and address this persistent issue before the situation gets out of hand.
Been saying it for years. They don't give a FUCK about you!! They just pump and dump their games.

— NightwalkeR1H (@NightwalkeR1H) January 29, 2021
Faze Pamaj could only offer a series of crying emoji in response, showcasing empathy.
ADVERTISEMENT
Article continues below this ad
It is time for Activision to fix the game before CDL enters the full swing of things. This issue can easily kill the entire professional ecosystem thereby shortening many careers. The competitive integrity of an esport is the most important aspect that can make or break the game. If cheaters continue to haunt the title, then it could lead to the player base, including streamers and professional players, walking out.
ADVERTISEMENT
Article continues below this ad