Call of Duty Warzone: Weapons with the fastest TTK to use in the game
Published 09/27/2021, 6:31 AM EDT
---
---
Call of Duty Warzone offers an impressive arsenal of items to choose from, including multiple attachments and gear. The weapon plays an extremely important role in the matches. It can make all the difference in the world whether you get the ultimate win. There are multiple factors to consider while choosing the best weapon, such as distance, reload speed, fire rate, handling, and, of course, damage dealt.
ADVERTISEMENT
Article continues below this ad
With the best weapons in your hands, you will be able to employ the smartest strategies. However, there are a handful of weapons that will absolutely fry everyone and everything standing in your way. So, let's focus on those weapons specifically.
Best TTK weapon to use in Call of Duty Warzone
ADVERTISEMENT
Article continues below this ad
Here are all the fastest TTK (time to kill) weapons to use in-game.
PKM
PKM is such a good gun right now because of the sheer damage output. This absolutely hits like a truck and it is good to fry at all ranges. Low recoil, high damage, super easy to use, well, it is all in one package. Basically, it is an absolute beast. The only drawback is that it has pretty bad mobility.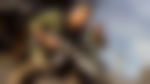 WATCH THIS STORY: Worst Video Game Movie Adaptation
OTS
Next up, we have the classic OTS. This thing has about 500-700 millisecond TTK within 15 meters. If you are able to land those chest, head, and neck shots consistently, then this is very, very doable. It is one of the best close-range weapons out there in Warzone right now if you are an accurate player. It is such a fun gun to use and by far one of the best SMGs.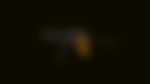 DMR
Another fantastic TTK weapon is the classic DMR. It is back to the spotlight specifically for close-range battles. It is a wonderful weapon for headshots. If you are able to land 2-3 accurate headshots with a 20-meter range, then the TTK is actually insane. It could be sub 400 milliseconds in some cases, which is just crazy. However, it is a semi-auto weapon which makes it pretty hard to use than every other weapon on this list. So, if you can master this weapon, then it is very rewarding for range engagements.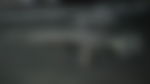 Fennec in Call of Duty Warzone
ADVERTISEMENT
Article continues below this ad
Another weapon that has a phenomenal TTK is Fennec. It is a submachine gun with an accurate rate of fire. The only drawback is that it doesn't really have a great range. Despite that, for close-range battles, this weapon is a beast. Fennec is predominantly a must-use in close-range fights as it has 500 milliseconds TTK within 15 meters range. Basically, it is actually a melt machine when it comes to close range.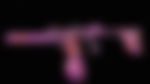 Having just the right weapon in the right situation is important in Warzone. Make sure that you have the best loadout and choose the best options that suit your style before running into the fields.
ADVERTISEMENT
Article continues below this ad
Which is your favorite weapon in Warzone? Let us know in the comments section below.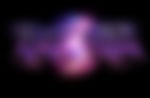 Trending Stories