Call of Duty Warzone: Where to Find all Bunkers in Season 3
Published 04/27/2021, 12:13 PM CDT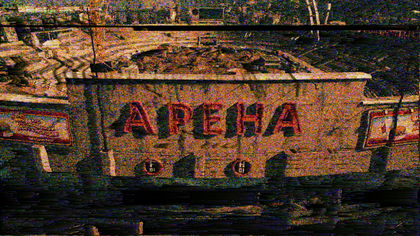 ---
---
The season 3 update for active Call of Duty titles dropped a few days ago. As a result, fan engagement with these games is at a high point. Players on Warzone have a new map to explore, new weapons to fire, and a whole new season to grind. However, players seem to be sleeping in some interesting places on the map.
ADVERTISEMENT
Article continues below this ad
Bunkers in Warzone have played a crucial role over the seasons. In previous seasons, these could be opened using access cards or bunker codes, and they contained legendary supply boxes with exclusive loot.
The official season 3 blog post mentions, "Initially sealed, we can't say exactly how you'll be interacting with the Bunkers and other hidden areas, though you can expect a host of surprises as the Black Ops Cold War seasons continue."
ADVERTISEMENT
Article continues below this ad
Location of all bunkers in Warzone season 3
Bunker number 01 can be found  North of the Boneyard. It is located close to the ATV race track and is surrounded by a forest. This bunker previously had stairs going upward however these have been removed. It is now empty except for random loot and guns.
Bunker number 03 is located to the west of the Boneyard. Upon entering this bunker, you will find a hatch that you can climb down. This bunker previously contained a small statue but is now empty.
The bunker numbered 04 is commonly referred to as the 'Dam Bunker' by players. This is due to its close proximity to the Dam on Warzone. Bunker o5 can be found near the military base at the bottom of an adjacent mountain. Bunker 06 is the Easternmost bunker on the map and is located above the train tunnel.
ADVERTISEMENT
Article continues below this ad
Both bunkers 07 and 08 are located in close proximity to each other. You will find these two bunkers North of the newly redesigned Verdansk Stadium. These bunkers stand to the opposite of one another.
Bunker number 09 is located next to the Prison. Lastly, the infamous bunker 11 which could be seen housing a nuclear warhead in previous seasons can be found south of Tavorsk Park in the South of Verdansk.
Alongside bunkers, there is also a channel of underground salt mines in the new season. Keep your eye out to see how Activision makes use of these bunkers in Warzone. Did this article help you find the bunkers? Let us know in the comments down below.
ADVERTISEMENT
Article continues below this ad