Call of Duty Warzone's Zombie Outbreak Spreads to A New Location
Published 04/03/2021, 7:30 AM EDT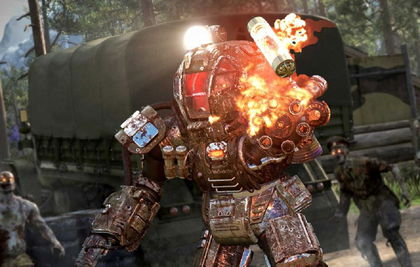 ---
---
Season 1 of Call of Duty Warzone brought Zombies to Verdansk. Ever since the introduction of the Outbreak mode, Zombies are slowly and steadily affecting Verdansk. Players who drop into the island in this mode, need to fight the undead and other players who are also scouting for the win.
ADVERTISEMENT
Article continues below this ad
Call of Duty has issued a warning for all players about the rise in contamination on the island. Furthermore, the undead army is slowly becoming more difficult to kill. It is as if they are adapting to the scenario and becoming resistant to the weapons that players use on them.
"The Emergency Broadcast System has issued a contagion warning for the BCH4 TV Station northwest of Verdansk Stadium following a major breach and findings of contamination within the studio."
ADVERTISEMENT
Article continues below this ad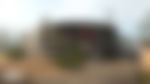 The warning notice also notifies all Verdansk operatives on a new strain of Zombies.
"Furthermore, Operators have reported the presence of a new variant that causes threats to exhibit unusually strong resistance to ballistics across their anterior, which went against our known intel for the previous breach at the Acropolis National."
While operatives will take some time to figure out the new danger, it is best to conserve ammo before approaching one.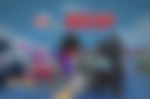 Infection in Call of Duty Warzone reaches an all-time high
The regulars we have experienced before will join this new kind of Zombie. There are ones that emitted toxic fumes, or had electromagnetic discharges. With the TV Station zombie infected, the entire infection rate is up at 33%. However, at this rate there is still some time before the island is totally infected. The latest CoD blog addressed the concerns.
"This percentage exceeds normal levels of contamination within Verdansk, which was ever-present due to rolling gas storms in the region. It is believed that this level of contamination may soon compromise current missions."
ADVERTISEMENT
Article continues below this ad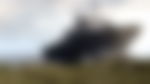 The slow progress of the infection also proves another point. Players will not see 100% of Verdansk overrun by Zombies anytime soon. Not that it would make life easier for the players, but this also suggests the mode will go on for a long time.
We can expect the mode to drag on to mid Season 3. There might be some innovative changes that Activision might implement, but that remains to be seen. Call of Duty Warzone is available for free in PC, Xbox Series X/S, PlayStation 5.
ADVERTISEMENT
Article continues below this ad