"Can I Hab a Slice" – Fans Go Crazy as the Rising Creator a.k.a "Next MrBeast" Bags a Guinness World Record
Published 01/21/2023, 10:50 AM EST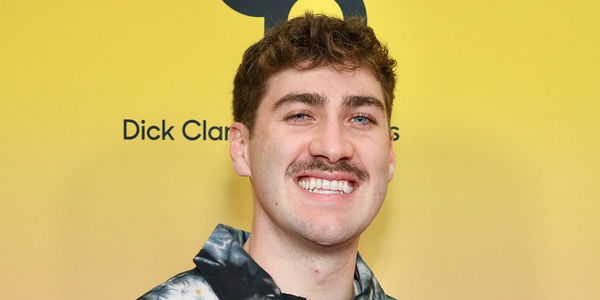 When we think about extravagant challenges or content, the first name that springs to everyone's mind is MrBeast. The North Carolina native is the most well-known creator on YouTube. It could arguably be said that he is the pioneer of this genre, which include videos like World's Biggest Firework or World's Largest Bowl of Serial.
It's difficult to envision someone else filming this video instead of MrBeast. However, the 24-year-old has previously stated that creators like Airrrack and Ryan Trahan are the next YouTubers to reach 100 million subscribers after him. Further, Airrack has already demonstrated why MrBeast was correct about him with his latest feat.
Airrack makes the World's Biggest Pizza
ADVERTISEMENT
Article continues below this ad
Everyone might have ordered a large-size pizza at some point, which is considered to be the largest paradise. However, some people seemingly want it to be larger, what if there is a pizza bigger than the large-size available at Domino's and Pizza Hut? The YouTube rising star Airrack came up with 13,990 square meters long pizza, making it the biggest possible pizza in existence.
True story: When I was 8 yrs old I threw a pizza party at a bowling alley and no one showed up. To get revenge, I spent the past 18 years scheming how to make the worlds largest pizza and today it happened. No one out-pizzas the hut. @pizzahut pic.twitter.com/P3GzlmwdcX

— Airrack (@airrack) January 21, 2023
According to the reports, Airrack created this pizza in collaboration with Pizza Hut. Also, the 26-year-old YouTube creator set a Guinness World Record for the World's Largest Pizza. with it. Further, this record-breaking pizza required 13,653 pounds of dough, 4,948 pounds of pizza sauce, over 8,800 pounds of mozzarella, and over 630,496 pieces of pepperoni.
Pizza Hut's CEO, David Graves, has also stated that they would not waste this massive pizza. The pizza would be sliced into 68,000 slices, which will all be donated to local food banks. For those curious about the record holder, it was a 1,261.65 square-meter pizza made in 2012 by a group of Italian chefs.
How did everyone react to the gigantic pizza?
Airrack's pizza went viral on Twitter, and everyone praised him for creating such a record-breaking pizza. Some fans were unable to restrain themselves from wanting to eat the pizza. There were some naysayers in the comments, but they were swept away by fans. Let's take a look at some of the fan feedback.
That is SO much pizza. 🙌🏼

— Shelbi Louise Blake (@itsShelbiLouise) January 21, 2023
Who needs friends when you have Pizza Hut.

— Shawn (@PalmerDesigns_) January 21, 2023
The World's Largest Pizza was donated to local food banks and charities.

— Pizza Hut (@pizzahut) January 21, 2023
Congratulations 🎉 on the world record!!!

— Jacob Lee (@ItsJacobLee18) January 21, 2023
ADVERTISEMENT
Article continues below this ad
I wonder how much I can eat before getting full

— KOOL (@RealDealKOOL) January 21, 2023
ADVERTISEMENT
Article continues below this ad
What do you think of the world's largest pizza? Do you believe this brings Airrack closer to reaching 100 million subscribers? Let us know what you think in the comments below.
WATCH THIS STORY: Ranking MrBeast's Most Watched YouTube Videos Of All Time
Edited By: Jayant Chhabra