"Can't Wait To Get Disappointed.." – Resident Evil Fans Take Aim at Upcoming Netflix Series
Published 05/12/2022, 2:15 PM EDT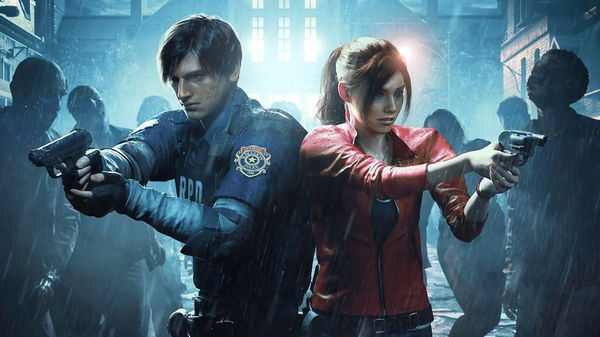 Resident Evil is an iconic franchise that has entertained gamers across the globe with various installments. However, when it comes to the live action adaptations, none of them have succeeded in capturing the essence of this universe. It's been tried multiple times but the result has been similar, with there being no great and faithful movie or even a series.
ADVERTISEMENT
Article continues below this ad
And now here comes Netflix with yet another Resident Evil adaptation for its platform. This is going to be a TV show based on the horror games from Capcom. Prior to this, the streamer did release a mini CGI series also, called Infinite Darkness. However, that one didn't manage to generate any kind of hype.
Fans slam Netflix for not doing justice to Resident Evil game franchise
ADVERTISEMENT
Article continues below this ad
Since the last few years, there have been multiple attempts from different people to create live action titles based on Capcom's immortal horror saga. It started with actress Milla Jovovich's Resident Evil film franchise directed Paul W.S. Anderson. Unfortunately, all the installments failed to impress true fans of the games, despite generating a good revenue overall.
Then last year, Sony tried to resurrect the live action genre of for Resident Evil with a reboot movie in Welcome to Raccoon City by Johannes Roberts. It also couldn't do much despite being nearly faithful to the vibes of the early games in terms of its looks.
In between, there were several animated projects as well, along with a mini CGI show in Infinite Darkness from Netflix. It looks the streaming platform is not done yet with Resident Evil as it just released the first official teaser trailer of a new TV show.
Welcome to New Raccoon City… famous for being a city where nothing wrong ever happens.

The legendary Resident Evil franchise presents a new battle for survival on July 14. pic.twitter.com/hHneYLJeNt

— Netflix (@netflix) May 12, 2022
The plot of the upcoming project has been kept under wraps. But its story will take place in two timelines. The first one will be set in the present day in 2022 with the other one taking place in 2036.
Meanwhile, Resident Evil's hardcore lovers were mostly frustrated by this trailer. Many of them didn't like the first look of Netflix's series at all. In fact, they have already called it a failure for being totally different, generic and disappointing.
"Can't wait to get disappointed from Netflix's adaptation", wrote one angry fan.
Can't wait to get disappointed from another Netflix's adaptation

— ♦️BloodBOSS♦️ (@_OneSeventyOne) May 12, 2022
I'm glad that I cancel the subscription 🚶🏻‍♂️

— IALMAR Pedraza 🇨🇱 – Commissions Open (@ialmar_art) May 12, 2022
Why is it so difficult to adapt resident evil into other forms of media. This just looks like a generic teenage drama. It was already seeming like a dumpster fire before this trailer was revealed.

At least welcome to raccoon city was FAITHFUL to the material

— Henry🎸 (@HenzPlayz_) May 12, 2022
"The legendary Resident Evil franchise presents…" Capcom was not part to make this failure stop mentioning them what the fuck. This is gonna suck, and I know it for sure.

— Mαde Iɴ Heαveɴ. *ੈ✩‧₊˚ (@iamheav3n) May 12, 2022
We're getting yet another Fanfiction…. Why is it so hard to just give us a faithful adaptation of the world and lore from the video games? pic.twitter.com/BuTqdQgxNH

— 💀OmegatheUmbreon113🦂 (@Sasori_113) May 12, 2022
It doesn't look like Resident Evil :/

— Aylith (@empiricalchoir) May 12, 2022
It's really like they shelled out millions of dollars for the I.P. while have nobody on the team even know what Resident Evil is about.

Fascinating stuff.

— Vllmage (@DeffkinstianNan) May 12, 2022
ADVERTISEMENT
Article continues below this ad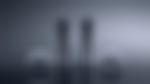 Netflix's TV series premiers on July 14, 2022 with all its episodes.
What are your early impressions for this project? Did you like its teaser trailer or not?
ADVERTISEMENT
Article continues below this ad
Do let us know in the comments.
WATCH THIS STORY: The Best Horror Games Of All Time On PC, Xbox, and PlayStation