'Casual Fortnite is Dead'- Disgruntled Fan Calls out the Game's SBMM for Making Matches Sweaty for All Players
Published 09/05/2021, 12:45 PM EDT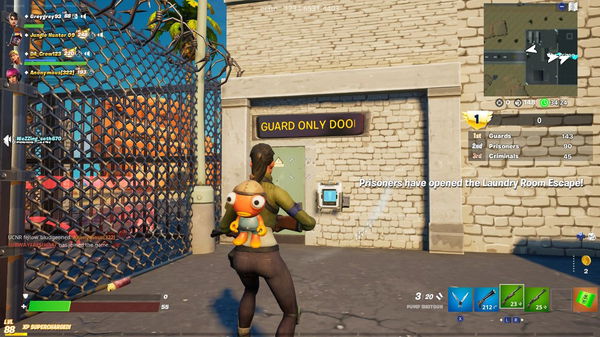 ---
---
Fortnite's SBMM has made players, casual and pro, struggle their way through the gameplay. This outcry is very clear from a Reddit post from a disgruntled fan ranting about the SBMM in Fortnite.
ADVERTISEMENT
Article continues below this ad
A Reddit user rants about the Skill Based Matchmaking system of Fortnite in a post titled 'Casual Fortnite is Dead'. The user speaks about their experience playing creative mode and in public servers, describing the experience to be very absurd and draining. Several other Reddit users joined in to comment on this post, sharing their own experiences as well.
ADVERTISEMENT
Article continues below this ad
Previous SBMM updates on Fortnite
As early as June 2021, Fortnite had announced that they were expunging the SBMM system for Squads in the Battle Royale. However, SBMM still remained in Duos and Solos.
SBMM has been removed in Squads.

— Fortnite: Battle Royale Leaks (@FNBRLeaks) May 5, 2020
SBMM was problematic at the start of Chapter 2 Season 1 and had flaws from the start. In order to avoid dissatisfaction, skill-based matching came into the picture as an improvement mechanism, pitting players with similar abilities against one other. In fact, it had the opposite effect. The alternative approach annoyed most Fortnite players, which made it more difficult to find matches, to where it seemed like a genuine competitive mode.
WATCH THIS STORY – Best Co-op Games to Play on PlayStation, Xbox, and PC in 2021
Reddit users have reacted to the aforementioned post and shared similar experiences as the Original Post. One user talked about how 'Creative Gods' were trying to kill them in their lobby.
ADVERTISEMENT
Article continues below this ad
Another user complained about the SBMM algorithm in the following comment.
ADVERTISEMENT
Article continues below this ad
Unfortunately, there is no way to turn off SBMM in Fortnite. Fortnite considers the player's win percentage and KD in order to determine skill-based opponents in the game. Users in Reddit are highly anticipatory for an immediate fix to this algorithm as Season 8 approaches.
Trending Stories