Cyberpunk 2077: CD Projekt RED Looks To Improve the Game with a Major Patch Update
Published 03/20/2021, 2:48 PM EDT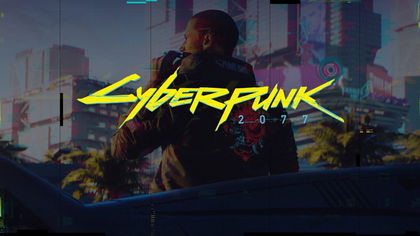 ---
---
CD Projekt RED updated its website to inform Cyberpunk 2077 players of the changes the new patch will bring to the game. The developer had initially delayed patch version 1.2 following a cyber attack on the studio. In a series of three tweets, CDPR elaborated on why the update was delayed and what its goals are.
ADVERTISEMENT
Article continues below this ad
The update is presented as a news report by anchor Gillean Jordan. Firstly, the update seeks to change the response time of the NCPD. The police unit in the game arrive at crime scenes suspiciously quickly.
According to the blog, "The rapid deployment tactics they recently adopted forced mercenaries to think twice before pointing a gun at anyone, but will now be adjusted to give the other side some breathing room." 
ADVERTISEMENT
Article continues below this ad
A new drone unit has also been added which will ensure police investigations are more realistic.
Gillean got her hands on just a couple of changes – full patchnotes will be coming later!

— Cyberpunk 2077 (@CyberpunkGame) March 19, 2021
Cyberpunk patch notes
Regarding driving, "the mandatory update will allow for better synchronization between the CrystalDome system and the vehicle, resulting in a more fluid driving experience."  
The steering speed for vehicles has also been made more consistent from 20 to 60 FPS.
Since many players experienced issues regarding the feedback and sensitivity of the steering, Projekt Red has added a Steering Sensitivity slider. "This allows the steering speed for all vehicles and all input devices to be slowed down, without affecting the maximum turn radius."
Cyberpunk players also faced the problem of getting their vehicles stuck in random debris. Subsequently, developers have "now added an Unstuck feature that kicks in when you are accelerating and not moving. While holding down the accelerator, you can now rock the vehicle forward or back, or rotate it left/right."
Lastly, the update gives players more keybind customization options. Projekt Red understands that the mechanism of double-tapping a movement key to dodge isn't always convenient. To improve this, the double-tap to dodge can be turned off in the settings. Players can still utilize this move by double-tapping the crouch key.
ADVERTISEMENT
Article continues below this ad
When will the patch arrive?
So far Projekt Red has informed us regarding what we can expect from the patch. However, they are yet to give us an official release date. The last information about when the patch would arrive indicated that it would arrive in the "second half of March."
Are you excited about the new patch? Let us know in the comments down below.
ADVERTISEMENT
Article continues below this ad