Christmas Console Sale Sees Fans Mock Each Others' Luck With PlayStation 5 and Xbox Series X Purchases
Published 12/26/2021, 12:47 PM EST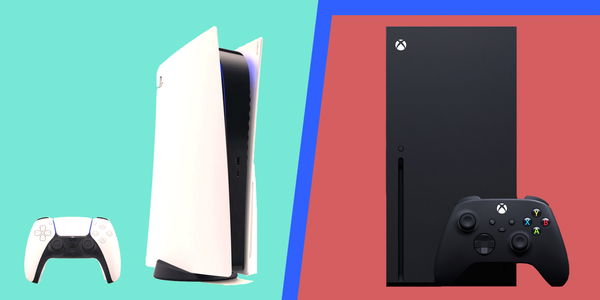 ---
---
Twitter has become the next major platform for hilarious memes that cannot be found anywhere else. This Christmas eve, the gaming community has found yet another reason to pull each other's leg. Last year, the center of the meme world was the newly released PlayStation 5 and Xbox Series X/S console.
ADVERTISEMENT
Article continues below this ad
It seems like these devices have once again become the center of the world of memes during Christmas, but the context has changed slightly. In 2020, fans of both consoles fought over which console was better. However, this time around, the battle has progressed into a war of flexing for owners of the next-gen consoles.
ADVERTISEMENT
Article continues below this ad
Video Source: Kevin Kenson
Twitter reacts to Xbox and PlayStation owners flexing on community members
The first major meme marked the ongoing war between adults and young kids over the next-gen consoles. The only way for younger gamers to acquire the console is through Christmas gifts, and their biggest nemesis is adult gamers.
A certain portion of the community, who failed to acquire the console, is left making memes. Meanwhile, the other half is celebrating their biggest catch of this Christmas season.
WATCH THIS STORY: Toughest Video Game Bosses of all time
Wait, what kind of sorcery is this? When did Sony release another variant of PlayStation 5 into the market?
Kids love Fortnite and older consoles can run the game just fine. What a cruel way to deprive a kid of a PS5, but hey it does make sense.
Fornite plays just fine on the PS4 that's what I told my son when he ask me for a ps5

— Jeronimo🇳🇮 (@ahthechosenone) December 25, 2021
No kids, no problem for this fan, as he showcases both consoles in this tweet. The community members are still longing to get its hand on one device, while this fan has acquired both.
The pandemic impacted the world in ways no one can truly comprehend. However, the scalpers of the community have indeed earned a fortune stealing new consoles from the market.
Only the most fortunate gamers can ever say that they have acquired a new PS5 on launch day. This device has been in high demand and a prime target for scalpers, so yes, this is a major achievement.
Grabbing one console is a big deal, well this user has outdone his peers by buying two consoles.
ADVERTISEMENT
Article continues below this ad
Will the console war ever end? It doesn't seem like that it will, as the fans continue to mock one another.
ADVERTISEMENT
Article continues below this ad
What side are you on in this console war? Did you manage to get your hands on the next-gen console? Be sure to share your thoughts in the comment section below.