COD Black Ops Cold War and Warzone Season 2 Reloaded: Weapons Tuning, Bug Fixes, Additions, and More
Published 03/30/2021, 1:35 PM EDT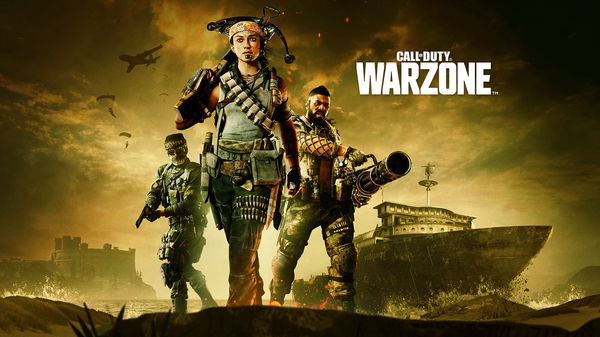 ---
---
On March 29, Treyarch officially revealed the Call of Duty Season 2 Reloaded update via a blog post. The update introduces new multiplayer maps, modes, weapon tweaks, and new operators coming to Warzone.
ADVERTISEMENT
Article continues below this ad
Miami Strike will now join the rest of the maps in 6v6 multiplayer game-modes. The map features a lot of close-range gun fighting and features a new waterside path with a view of Miami Bay. A Miami Strike 24/7 playlist has been added so you can learn the new map better.
Second, the map Mansion can now be selected in 2v2 and 3v3 game modes. "Joining the Gunfight and Face Off map rotations, Mansion promises high-octane, frenetic firefights across its decadent courtyards."
ADVERTISEMENT
Article continues below this ad
Next, the Outbreak exclusive map, Golova which was released at the start of Season 2 will now be a part of multi-team game-modes. The map is based on a Russian village located in the Ural Plains. What's unique about this map is its "long-range fights across its stair-stepped terrain."
Black Ops Cold War will also receive a new multi-team hardpoint game-mode. This brings a whole new meaning of chaos to the already fast-paced Hardpoint game-mode. It will feature ten teams of four, fighting for multiple hardpoints.
You can also prove your dominance in competitive Call of Duty by taking part in the new Gunfight Tournaments. "Teamwork and communication are a must: you'll need every advantage to take six rounds before the other team and make your way to the top."
What Season 2 Reloaded will bring to Warzone
Call of Duty's Battle Royale, Warzone, will now have two additional operators to choose from. Firstly, there is Wolf, "an elite Delta Force sniper working alongside Woods in the search for Russell Adler." He honed his hunting skills in the bayous of Louisiana and joined the force on his 18th birthday to honor his fallen brother.
ADVERTISEMENT
Article continues below this ad
Secondly, there is Rivas, a guerrilla warrior who "grew up in Nicaragua surrounded by the Menendez Cartel and their ceaseless wars with rival gangs." After witnessing the destruction they caused, she dedicated her life to putting it to an end.
Furthermore, the new ZRG 20mm sniper will join the wide variety of long-range rifles in Warzone. "The ZRG 20mm sniper rifle is built to excel in extremely long ranges. Operators will appreciate its fast reload speed and its ability to eliminate enemies with a single shot to the head, chest, or shoulders."
The update will be arriving on Playstation, PC, and Xbox consoles. This is one of the biggest and most content-heavy updates we have seen to date. Are you excited for Call of Duty Season 2 Reloaded? What would you have liked to see in the update? Let us know in the comments below.
ADVERTISEMENT
Article continues below this ad