"Completely Fu**king Worthless" – MoistCr1TiKaL Criticizes Faze Clan's Financial Strategy of Hiring Snoop Dog and LeBron James' Son
Published 03/16/2023, 3:20 PM EDT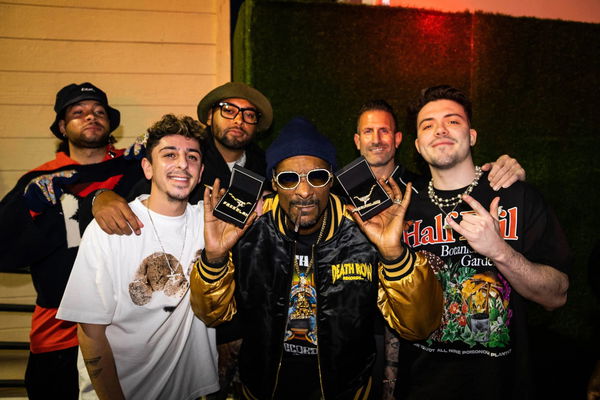 Charles "MoistCr1TiKaL" Christopher White Jr. recently shared his thoughts on the strategy by FaZe Clan to get big-name celebrities like Snoop Dogg and LeBron Raymone "Bronny" James Jr. on board as a major financial move.
FaZe Clan is a popular Esports organization recognized for its several Esports teams in various competitive video games. They broke the internet when they announced the company is going public. But the more startling revelation was when they announced last year that Snoop Dog had joined the board of directors. Further, they also got Bronny James, the son of NBA legend LeBron James, in 2020.
MoistCr1TiKaL on FaZe Clan having Snoop Dogg and Bronny James
ADVERTISEMENT
Article continues below this ad
The Twitch star MoistCr1TiKaL is an Esports organization owner himself, as he owns Moist Esports. So he recently shared his thoughts on how having Snoop Dogg and Bronny James on board was a poor decision by FaZe Clan. He claimed that having such big names doesn't mean any profit and instead has more chances of throwing the money into the fire.
"That is a worthless spin completely f**king worthless, and I guarantee it was an equity play. I guarantee not only did they pay him, they gave him stock in FaZe, that's f**king worthless. He doesn't do anything for them." Charles shared on FaZe signing Snoop Dogg, "But they think because it's Snoop Dogg, with a name like that somehow him being on board is going to translate to money in the bank, to start getting more in the green somehow magically. But it never does."
The Moist Esports owner further claimed how expensive it is to own an Esports team. They don't make any money from the majority of their deals. After all, most of it goes on the huge salaries and traveling expenses of the team members. Moreover, he also criticized FaZe for having so many creators and a huge content team, as they "produce sh*t that no one's watching."
Charlie then also talked about how having NBA legend LeBron James' son is also to no advantage. He said, "All of those people are probably not only on payroll, but also own shares in FaZe, and significant ones too. I imagine which is f**king worthless."
ADVERTISEMENT
Article continues below this ad
After criticizing FaZe for having Snoop and Bonny, he clarified about not being against the idea of having celebrities on board. But he suggests having someone who would be an active part of the Esports organization.
ADVERTISEMENT
Article continues below this ad
WATCH THIS STORY: Biggest Steamers Who Left Twitch and Switched to YouTube
What are your thoughts about MoistCr1TiKaL's criticism of FaZe Clan's financial strategy? Let us know in the comments below.