Content Creator of the Year 'Valkyrae' has Reached Another Milestone on YouTube Following Among Us Rage
Published 01/29/2021, 3:14 PM EST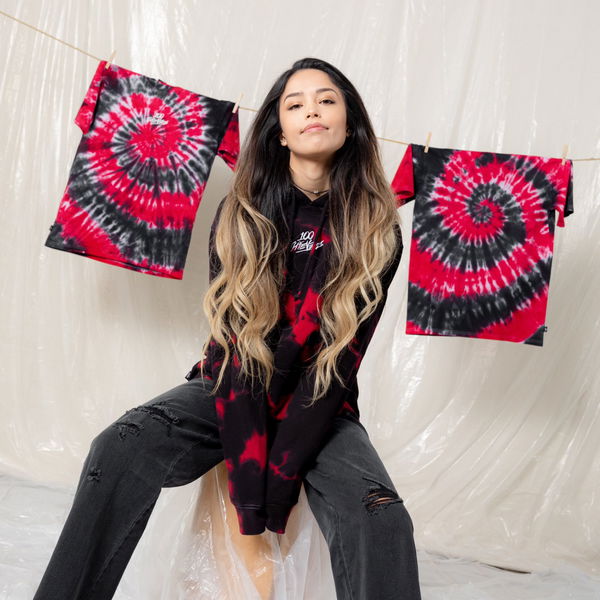 The world of streaming found a second life in 2020 when the entire world went into lockdown because of the pandemic. The lockdown saw many lesser known streamers breaking out of their mold as the world found Among Us. This extremely fun multiplayer title saw an unprecedented rise that also helped many streamers to reach new heights, including Valkyrae, Corpse Husband, and Sykkuno.
Although 2020 was a bad year for the world, it was probably the biggest year for Valkyrae yet. She became an internet celebrity while also winning content creator of the year award. She also had many lucrative deals coming her way, propelling her celebrity status to unforeseen levels.
It seems like the famous streamer's winning streak continues even in 2021, as she reached another milestone on YouTube.
ADVERTISEMENT
Article continues below this ad Valkyrae reached a milestone on YouTube
The gaming superstar announced her move to YouTube last year by signing a massive deal with the platform. She became a permanent member of the video sharing platform, while also getting picked up by 100Theives in the same calender year.
2021 has also kicked started on a positive note for the streamer, as she reached an amazing milestone with the platform.
Among Us gang reacts to the news
3 million subscribers is not a simple task for anyone to accomplish, as the move essentially compelled her to start again. In a matter of one year, Valkyrae has defied all odds by reaching an amazing milestone of 3 million subscribers.
Naturally, the entire gang of Among Us came together to congratulate the streamer.
OMG CONGRATS RAE that's so amazing :D!! Woohoo!!

— neekolul (@neekolul) January 27, 2021
Rhymestyle also offered his thoughts on the news, being a regular guest on her Among Us lobbies.
Everyone's favourite Leslie also offered a response, clearly showing how the news overjoyed her.
ADVERTISEMENT
Article continues below this ad
100theives owner Nadeshot also reacted to the news in his own witty way.
ADVERTISEMENT
Article continues below this ad
The sky is the limit for Valkyrae as the famous streamer continues to stun the world. Recently, she received many negative comments from her naysayers, but it seems like it had no impact on her popularity. She has astutely stayed true to her personality, as she continues to charm newer audiences with her infectious personality and exciting streams.