Controversial Twitch Streamer Amouranth Reveals Her Massive Per Month Income
Published 01/15/2022, 10:42 AM EST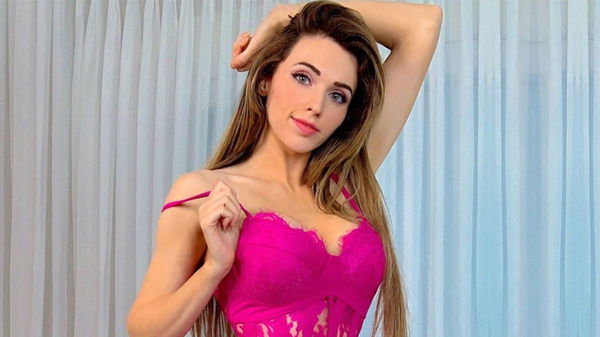 ---
---
Kaitlyn Michelle Siragusa, better known as Amouranth, has become a bit of a controversial figure online. Her gaming streams and online content have quickly become the talk of the town on the internet. Garnering thousands of views on both Twitch and YouTube, the 28-year-old is reportedly making big bucks.
ADVERTISEMENT
Article continues below this ad
Despite garnering the wrath of multiple platforms, including Twitch as well, the young streamer is still undeterred by the bad reception and hopes to continue her run. In the recent 27-minute long documentary feature by Vice, she shed light on her daily life and also revealed her monthly income, which usually touches the $1.5 million mark.
ADVERTISEMENT
Article continues below this ad
Video Source: VICE
Amouranth makes astonishing revelation about her personal life
The American streamer has allowed fans to witness behind the scene segments of her life. Fans assume that streamers and entertainers lead a fulfilling life while making top dollars. In the special feature by Vice, the streamer highlighted all the sacrifices she makes each day in order to pull in millions of dollars each month.
ADVERTISEMENT
Article continues below this ad
She said: "I feel like a lot of people on Twitch villainize me. I am just here to throw *** and save dogs. People underestimate just how much work goes into both streaming and like running an only fans empire. I make about 1.5 million a month currently. But with this job, there is no weekend, no vacations, no days off. Loneliness is something I struggle with.  People just assume you just get on a screen look pretty and you collect a million dollars."
Watch this story: Why is GTA San Andreas so Good?
ADVERTISEMENT
Article continues below this ad
Despite her massive fan-following and huge Only Fans empire, the streamer often finds herself in hot waters. She has been reportedly been banned from major platforms like TikTok, Instagram, and Twitch on more than one occasion. These bans can throw a massive wrench into the life of online entertainers who mainly rely on such platforms to connect with their viewers.
Any negative infraction or a ban hammer can seriously hinder her growth and dismantle her monthly revenue. She has stated on a number of occasions that she is merely trying to entertain her audience by any means necessary and doesn't understand why people constantly target her.