Corpse Husband Believes His Face Reveal Will Happen Against His Will Someday
Published 05/28/2021, 9:05 AM EDT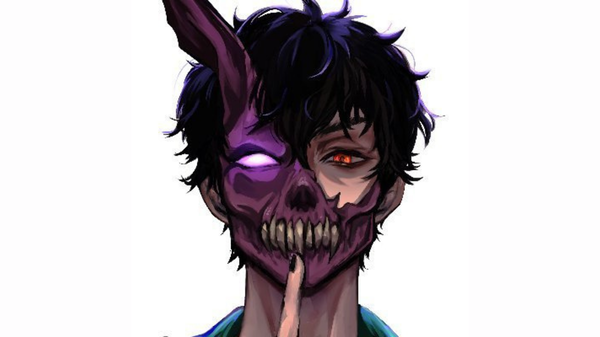 ---
---
Corpse Husband, who recently streamed Minecraft with Mark Tuan, spoke about his eventual face reveal. Mark asked him if he intends to finally show his face to the world, but the 23-year-old answered that he is not in complete control of the entire situation. Further, he expressed that his face may disappoint the fans.
ADVERTISEMENT
Article continues below this ad
In this day and age, where information is king and can be easily acquired through the internet, Corpse Husband might not remain anonymous for long, regardless of his personal wishes.
" With how the internet is, it'll probably like inevitable happen against my will, but am I planning it? No. I mean when you have like million people like, I think he looks like this, or like this or like this and you look dramatically different from all of them. It's like, you're gonna let down a lot of people at once and I'd rather not do that"
ADVERTISEMENT
Article continues below this ad
video source: CorpseFans
Corpse Husband suffers from anxiety and does not like cameras
Regardless of all the fame and worldwide fanfare, Corpse will never voluntarily reveal his face. He has, on multiple occasions, stated that cameras make him uncomfortable. He has battled with various illnesses throughout his life, the pitfall of which has been anxiety, now a major issue for him. This is the key reason why Corpse hosts streams without a face cam and has only revealed minor information about his face.
ADVERTISEMENT
Article continues below this ad
In the conversation with Mark. he revealed that his profile picture is pretty close to what he actually looks like. Also, during the stream he revealed that his hair is curly, and he is toying with the idea of posting a strand on social media.
" My hair is very, very curly, I have very curly hair see, I like that we got a new Avatar for a Corpse, but my hair is way more curly than my Avatar shows recently and a lot of people don't know that I have very curly hair. I love that strand of hair is a thing, it is so great, maybe I'll post a strand of hair, you guys have never seen anything like that before"
ADVERTISEMENT
Article continues below this ad
Safe to say, there might come a time when Corpse will reveal more information about himself. So far, the streamer has shared minor information about his facial features, and these things might ultimately lead to a face reveal.
Trending Stories