Counter Strike Global Offensive: Astralis' Dev1ce Opens up on Valve Guidelines, Valorant and More
Published 02/05/2021, 2:40 PM EST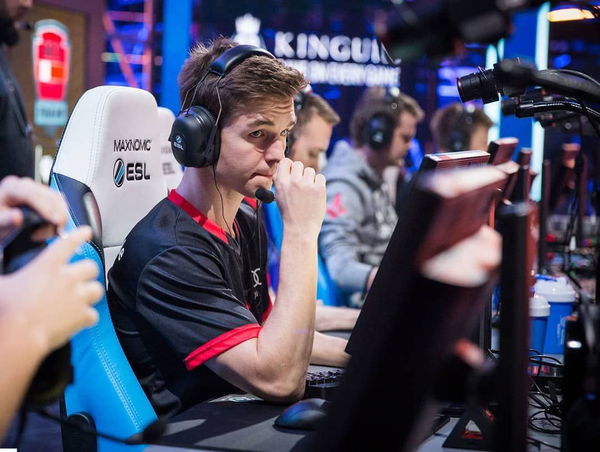 ---
---
Counter Strike Global Offensive has seen many top teams come and go. In the 8 years of its existence, it has never seen a team more dominant than the top Danish squad Astralis. The team holds an unbelievable record of winning the highest number of majors by a single organization in the history.
ADVERTISEMENT
Article continues below this ad
The all star Danish team comprises 5 legendary names and among them is Nicolai 'Dev1ce' Reedtz. One of the greatest, if not the greatest, awper to ever play the game.
ADVERTISEMENT
Article continues below this ad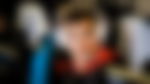 Counter Strike Global Offensive Veteran Dev1ce talked about the eco-system
The Danish superstar Dev1ce sat down with Esports Talk to reflect on the professional scene. He talked about the culture of his team, and how everyone in his team likes to drink coffee while he likes the alternate options. The pro player also shed light on the ongoing tournament and spoke about teams that could pose a serious challenge.
" I guess for the tournament as a whole, I would probably say Navi. They're really a strong team, when they have confidence, and when the team believes, they can win."
He also talked about the things that make Navi a powerful team while also highlighting certain aspects that they need to work on.
"I think that one of their main issues is when they lose, they can lose to anybody, but if they are playing at the top top level I think that they have a higher skill ceiling than us and also other teams."
He also mentioned that the trio of teams, including themselves, Navi and Vitality, are strong contenders for the 2021 RMR circuit. These three teams have seen success in past tournaments, with each side winning a tournament each. The match between these titans of Counter Strike will serve as the most entertaining matches in the ongoing BLAST premier.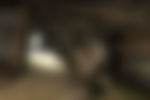 Individual Counter Strike players that are his favorite
In the conversation he was quizzed about other top performers of 2020 that did not make it in the top 3 rankings of HTLV. He revealed the names of players that he admires who can put Astralis in a difficult situation.
" A lot of them don't get to showcase it much when they're not playing that much with top teams and against tops teams alot of the times. Of course, Ropz is one of my favourite rifles and there is xsepower who is a really good awper."
The star player highlighted key names that he really admires while he hopes they don't outdo them. He understands the eSport ecosystem is growing at a rapid pace, and there are surging new contenders who will be gunning for their spot. The EU region continues to grow in terms of competition, and it will soon harness one of the best talent pools that the world has ever seen.
Astralis new 5 man plus roster has potential
Dev1ce shared his thoughts about his team incorporating a new strategy to build the roster. As of now, Astralis is probably the only team that has signed  5 plus professional players. He reflected on the organization's decision and also shared his thoughts regarding the new roster dynamics.
"I mean like, there's a lot of positives for sure, and I don't really feel like there are any negatives. Other than probably you could have taken some talent and played them consistently elsewhere."
He also mentioned a key issue with teams becoming more predictable with lack of options in terms of strategy and players. Organization don't really wait for players who take sick leaves, as usually they find a replacement.
This can directly hurt them financially, and it also reflects on their health with players continuing to stay on despite injuries. He highlighted the importance of this move, as it draws a safety net for the roster. Players can now take care of themselves and avoid exhaustion that will allow them to stay at the top of their game.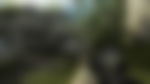 He is not a fan of the new Valve guidelines for Counter Strike Global Offensive
The latest guidelines from Valve have not sat well with the Danish player. As he clearly stated, he does not agree with this move, but somewhere he understands their perspective.
" I think we are creating a competitive environment, where we are just making the teams worse, honestly. The direction with the game as a whole sometimes can't adjust, as there is no communication from one day to another. Danny our coach has been the perfect citizen, and he hasn't done anything and now he is going to be punished to an extent that it hurts our team a lot."
This move has certainly disturbed him, as other sports in the world allow coaches to co-exist but not Counter Strike. He deemed this policy change as weird and as a difficult one to swallow, as it indirectly punishes honest teams and coaches.
Video source: Esports Talk
Valorant as a competitor and its future
Dev1ce also talked about the new surging name in the 5v5 tactical shooter genre that could break Counter Strike's monopoly. The Danish player enjoyed his experience with the new game and he stated he has also played with few EU pro players. He pointed out a few aspects of the title, like running and shooting that he finds weird, but aside from that he really likes that Counter Strike now has some competition.
ADVERTISEMENT
Article continues below this ad
"In general, I am kind of positive for the future of Valorant and CS in general. It can only create the same environment with League and Dota 2. Where you have more direct competition with game right and CS never had that and don't think they considered any of the other FPS as a direct competitor before."
He concluded the conversation by saying that he loves Counter Strike and he will probably never make the move, unless he cannot play at the same level anymore.
In the parting section of the video he answered that he might make the move towards Valorant but not at the moment. However, he really enjoys the title, and he often plays it in his leisure time.
ADVERTISEMENT
Article continues below this ad