Counter Strike Global Offensive Legend Announces Free Agency
Published 02/12/2021, 11:07 AM EST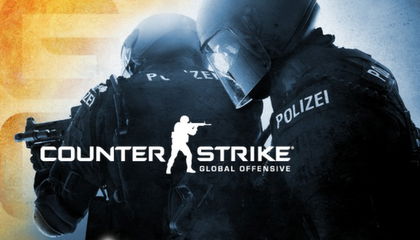 ---
---
Counter Strike Global Offensive is going through a period of slump because of the state of the world. The ongoing pandemic has shut down every single outdoor event, including the Major tournament of Counter Strike.
ADVERTISEMENT
Article continues below this ad
The eco-system has not seen its biggest event take place since September 2019. Valve has further pushed the dates for next Major till later portion of 2021.
Counter Strike legend, Guardian, has now announced free agency on his Twitter handle. This outbreak has forced the top teams to compete in a regional set up and the transfers are also taking place based on the same setup. He also shed light on his future and what he would like to do next.
ADVERTISEMENT
Article continues below this ad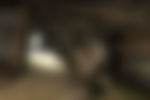 Legendary Counter Strike Global Offensive player has announced free agency
Stalwart of the scene, Ladislav 'Gaurdian' Kovács announced his free agency on Twitter. The ace player was previously signed with NAVI and it looks like the tie up has been severed. He shared a message with fans from his official handle, where he shed light on his future.
From now on I am a free agent. I am open to consider any offer and grind back my way to the top level events! You can email me on ladislav.kovacs@getgear.com! 👊

— Ladislav Kovács (@guardiancsgo) February 12, 2021
This may come as a shock to NAVI and Guardian's fans as they were eagerly looking forward to his return. The ace player made his name in the eco-system with the team and he gave them his best days. Although it is sad to see a player of his caliber being let go, it indeed opens more option for him.
EU region houses an armada of top organization that are serious contenders to be the world champion. Now that the ace has part ways with NAVI , it will be interesting to see where he would take his talents next.
Twitter reacts to Guardian announcing free agency
People have offered their reaction to the news, and it looks like community is still backing him. This over pouring support for Kovacs serves as an evidence of his star power despite the recent outcome. Guardian offers a wonderful blend of experience and raw fragging power that could fit any time and twitter users still believe in his legend.
Vitality? G2? Any takers? Guardian is a free agent now.
Someone sign him. If no one signs him, someone make an org and sign him.

Thank you.

— Sukhdeep (@SirSukhdeep) February 12, 2021
Yes, it is what the entire fanbase wants to see. Good old days of Guardian top fragging the server with his trusty Awp.
Somebody make this happen, we need to see Laco frag at the top level of competition again!

— 💀 SSKΞLΞT♿N 💀 (@_SSkeleton) February 12, 2021
Fun Plus Pheonix is a surging name in CS:GO scene and they could make use of an experienced player like him. This is indeed an excellent suggestion, something both the org and the player should consider.
ADVERTISEMENT
Article continues below this ad
While the type error might make it seem funny, but the feeling expressed here is understandable. Guardian deserves nothing but the best teams in the world.
Goat! You deserve nothing buy the Top!

— Ivan Roichman (@ivanroichman) February 12, 2021
ADVERTISEMENT
Article continues below this ad