Counter Strike Global Offensive New Update Fixes Only 'One' Bug
Published 06/02/2020, 8:12 AM EDT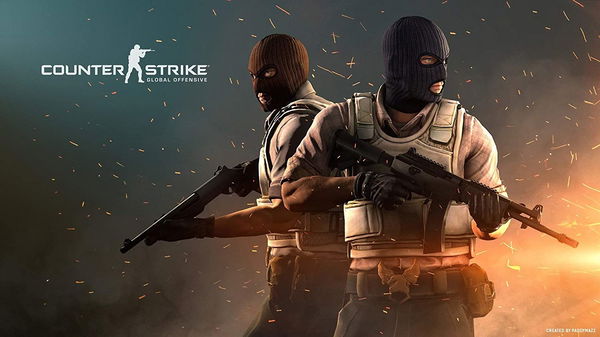 The Counter Strike Global Offensive gaming community has been waiting for the much-anticipated Source 2 update. Valve decided to test their patience by rolling out a release note earlier today. The update only brings a single gameplay change.
ADVERTISEMENT
Article continues below this ad
ADVERTISEMENT
Article continues below this ad
New Counter Strike Global Offensive update
The small update fixes an issue from the last patch in the game. The update mentions that grenades can no longer apply impact damage more than once. The update size is also rather small, coming in at just 5 MB.
The bug caused players to take massive damage when in contact with a grenade. The grenade would bounce around 10-15 times, delivering serious damage. This had raised major concerns in gameplay.
Since the last CS update from 2 days ago there is bug with nades when bouncing against player models, when a smoke bounces against your legs it sometimes bounces 15-20 times within a second causing you to take 15 to 20 damage.@CSGO pic.twitter.com/D9LCwBXn5I

— Haci (@DonHaci) May 29, 2020
Valve was quick to react to the problem, and fixing the issue would be a significant relief to their fan base. It is quite nice to see the developers responding well to their players' concerns.
Fans react
While players are happy about the bug being fixed, several others are still expecting Valve to release the Source 2 port. Source 2 is scheduled to release soon, although there were no updates. Fans made many comments over Twitter addressing both issues. Read some of the tweets below.
If the next update isn't source 2 we will riot.

— yt.com/EdGyMachine (@GyMachine) June 2, 2020
ADVERTISEMENT
Article continues below this ad
This is the smallest update notes I've ever seen. 🤔

— Anomaly (@anomalyxd) June 2, 2020
ADVERTISEMENT
Article continues below this ad
With Valorant getting released today, Counter Strike will face major competition. Bringing in a smooth update can keep fans loyal to the game while also tweaking up the gameplay. There is no idea about what Valve will bring to the table, but given their history, we can keep our expectations sky-high.