Counter Strike Global Offensive: 'You Don't Need to Hate Us' Simple Urges Fans to Be More Respectful
Published 02/12/2021, 12:29 PM EST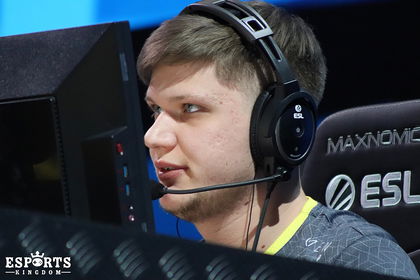 ---
---
The life of an esport professional can never really go back to being normal once they attain superstardom. Counter Strike Global Offensive players know this phenomenon all too well, as they have often been a subject to negative public opinion. It is understandable that each individual would deem a particular player as their favorite, and this usually leads to heated debates between fans.
ADVERTISEMENT
Article continues below this ad
Fans often jump ship to someone new when they outdo the old legends. This usually attracts loads of negative criticism, and especially towards players who are regarded as the best.
One of the more prominent players, NAVI's Simple, has seen his fair share of negative comments throughout his career. In his recent stream, he addressed this issue and also shared his thoughts.
ADVERTISEMENT
Article continues below this ad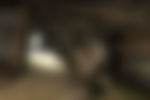 Fans of Counter Strike Global Offensive should support the pro players
The state of the professional scene may be stuck in regional locked setup, but the fans still draw parallels. Although it is highly unlikely that a Major will take place in the first half of 2021, it will prevent top teams from facing each other.
Simple in his recent stream called out the fanbase for their toxic behavior when making comparisons. He noticed the strange behavior of fans, when one of the top names failed to perform in a particular game.
He pointed to a few instances where such an incident led to fans turning on the esport professional. This toxic behavior did not sit well with him at all, as he urged the fans to be more respectful.
"If you see Device or ZywOo have a bad game, then you don't need to trash talk them. As you saw, I have worst game of my career as well"
He also suggested that it is a team game. So sometimes when teams play out of sync, it can hurt an individual player as well.
"If some of us great players play bad, then it doesn't mean that we are gonna keep playing bad. You do not need to hate us. Only bad thing that can happen that some of this player that play bad map can lose confidence for the next map, but actually great players they always come back from this."
He urged the fans that they can debate about who is better, but they don't need to hate. He emphasized that everyone can have a bad day or make mistakes including players like Device, Electronic, ZywOo and even himself. It is understandable that every player is bound to make an error at some point, and fans should still show case support and respect.
ADVERTISEMENT
Article continues below this ad
Video source: u/gorgefai
Support the players regardless of the result
He suggested that when you show support and respect to the players as it helps them retain their confidence. This directly transcends into their gameplay, which in turn helps them put on a great show. Fans should keep this thing in mind going forward if they wish to see the best performance out of the professional players.
ADVERTISEMENT
Article continues below this ad