Crazy Grand Theft Auto IV Easter Egg Allows Nico to Don an Exciting GTA III Character's Outfit
Published 12/26/2021, 3:27 PM EST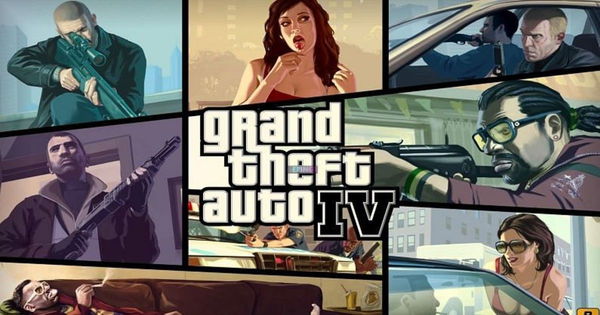 ---
---
The Grand Theft Auto Universe is filled with Easter eggs and references that players of the franchise absolutely love. One of the Easter eggs in GTA IV is a subtle reference to the classic game GTA III, which is also set in Liberty City. Niko Bellic, the protagonist of GTA IV, can wear the clothes of Claude from GTA III.
ADVERTISEMENT
Article continues below this ad
The trip down memory lane, the Easter egg, for the fans, is a fitting tribute to the evergreen Grand Theft Auto classic.
ADVERTISEMENT
Article continues below this ad
GTA IV's Niko Bellic can wear Claude from GTA III's outfit after completing a certain mission
It is important to note that GTA III and IV are based in the same setting of Liberty City, separated by a gap of 7 years within the game's universe. In a mission where Niko is supposed to choose between killing Playboy X and Dwayne Forge, killing Playboy X and taking his penthouse will allow players to don the outfit of the protagonist Claude from GTA III.
This can be considered a throwback from Rockstar to acknowledge the legacy of Grand Theft Auto III.
WATCH THIS STORY –  Toughest Video Game Bosses of All Time
Other Easter eggs in Grand Theft Auto universe
There are several theories that suggest a connection between each game's universe, and some Easter eggs fueling similar theories can be found very evidently in GTA V.
There is a very indirect reference to Niko Bellic in GTA V, where Lester talks about an Eastern European guy moving into Liberty City. He also mentions how that guy has gone quiet for the while. The going quiet bit can imply several things, but it's likely he's not dead.
ADVERTISEMENT
Article continues below this ad
However, Packie, a heist crew member of GTA V, mentions that Niko might be dead. That said, Niko Bellic's wanted pictures also appear at certain places in Los Santos, which means that Niko might not yet be dead and is in hiding. The poster can be seen in the video below.
ADVERTISEMENT
Article continues below this ad
The GTA Universe is filled with surprises and the games' story and gameplay are what make its fans stay true to the franchise.