Cryptic Nintendo Leak Teases a Racing Classic to Join the Massive Switch Library
Published 07/21/2022, 1:10 PM EDT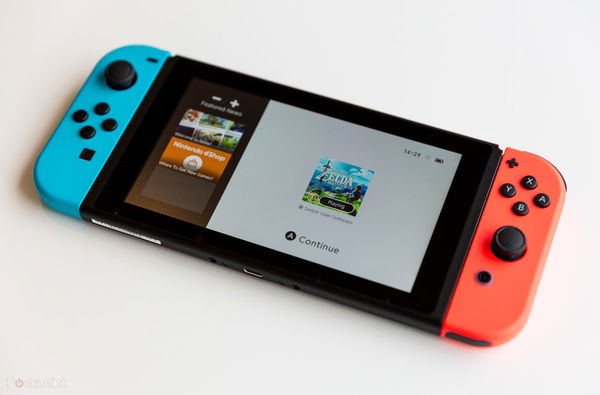 Nintendo has got a severe leak problem, leading to most of its intriguing plans revealing days before the official intention. While many leakers adopted creative ways to unveil unintended information, a recent leak teased fans with a cryptic code. Fans obviously needed a binary code expert to crack it, and eventually, someone deciphered a clue hinting at an upcoming F-Zero game.
ADVERTISEMENT
Article continues below this ad
Not many fans were expecting a new F-Zero game for the Nintendo Switch, but the original experience influenced a lot of racing game fans. The original F-Zero game was released in 1990, on Super Nintendo Entertainment System, and made its way into newer consoles as years passed. However, the series didn't show any signs of activity after 2004, upon F-Zero Climax's release for Game Boy Advance consoles.
ADVERTISEMENT
Article continues below this ad
Now, fans have a speculation to bank on, and a lot of them have already started anticipating a new F-Zero game made for the Nintendo Switch. However, the leaker also asked fans to control their expectations, suggesting that it may not be as big an announcement as it seems.
A new F-Zero game on Nintendo Switch?
For the unaware, Nintendo Switch users can play an official emulated version of F-Zero X, which was originally released on Nintendo 64. Users can get hold of the same via a Nintendo Switch Online subscription.
With that being said, users would also want a modern F-Zero game. Although the leaker, SyluxHunter, didn't confirm anything beyond his base statement, the fan expectations already seem to have reached major heights.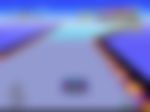 As it happens, SyluxHunter gave SwitchForce, a notable Switch creator, a cryptic hint at what's upcoming. SwitchForce then uploaded a video, asking fans to help him decipher the meaning. And, fans managed to do the same pretty smoothly!
I have been interviewed by SwitchForce about video game leaks and my hatred for the Galactic Federation scourge. I was also asked to give a cryptic hint which you can see in the video. https://t.co/R6XAl4ZJOl

— Sylux (@Syluxhunter) July 19, 2022
The code was '00110010 00110101 00100000 00110111 00100000 00110010 00100000 00110001 00110110 00100000'. A fan further decoded the same as 'You got Boost Power!' As F-Zero fans would know, the dialogue is iconic and tied directly to the futuristic racing video game franchise.
Among the hype, SyluxHunter also asked the fan to limit expectations. But, he confirmed that F-Zero is the game he was talking about in the message. Moreover, he didn't give out any other details regarding the upcoming F-Zero announcement. Without a date and any other information, fans aren't really sure what to expect!
ADVERTISEMENT
Article continues below this ad
Maybe manage your expectations a little but yes, you were right.

— Sylux (@Syluxhunter) July 19, 2022
SyluxHunter is a relatively new name among Nintendo leakers. But, he has garnered fan trust upon predicting the Bayonetta 3 release date and Nintendo Switch June 2022 lineup correctly.
ADVERTISEMENT
Article continues below this ad
WATCH THIS STORY: Ranking the highest-rated Nintendo games of all time
What do you think about this revelation? Will you get a new F-Zero game if it releases? Let us know in the comments!