CS: GO- Team Vitality Veteran To Depart Post BLAST Spring Premier
Published 04/12/2021, 2:45 PM EDT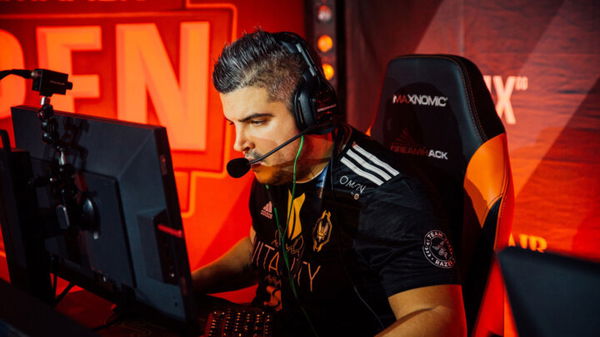 Team Vitality has announced that Cédric "⁠RpK⁠" Guipouy will depart from their CS: GO roster post BLAST Premier Spring Showdown. The 31-old veteran will be replaced by Jayson "⁠Kyojin⁠" Nguyen Vano going forward.
The Esports organization has been struggling to secure wins. 2021 was a rough start, and they are yet to strike a balance with their squad. During the recent ESL Pro League 13, they had a total of only 2 wins.
Nicknamed "The Tank", RpK helped Vitality win their first-ever ECS cup. He has since been a vital member of the team, helping them across various match-ups.
ADVERTISEMENT
Article continues below this ad
Unfortunately, Blast Premier Showdown will be my last tournament with the team.
I'll give my best this week for the boys and @TeamVitality.

After that, I'll take some time off and think about what I'll be doing in the future.
Thanks all for the support, I'll keep you updated ❤️ https://t.co/12XlfuuFvJ

— Cédric Guipouy (@RpKTANKK) April 12, 2021
Kyojin is a rather unknown player at the moment. The youngster has a fine chance to prove himself stepping up in the place of an all-time great. Team Vitality has bestowed him with a big responsibility, and hopefully, the youngster is ready for the show.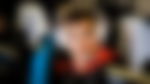 The veteran has promised to bring his best to the table this week. Team Vitality has stated they'd continue supporting the player, and it is hard to replace a consistent member of their team.
RpK's departure from the scene could be for a temporary spell. His tweet mentions that he'll think about his future during the break. Perhaps he could return to the team or the CS: GO in general as a coach or in an even bigger role.
The BLAST Premier Spring Showdown will take place between April 13-18. We wish Team Vitality and RpK the best for the upcoming tournament.
Heroic take up CS: GO ESL Pro League trophy
Meanwhile, it was Heroic who made history winning the ESL Pro League 13. The final moments of the match-up will go down as one of the most exciting clutches in all of gaming. The win also meant that Heroic has won the tournament with zero losses, adding to their feat.
ADVERTISEMENT
Article continues below this ad
Casper "cadiaN" Moller was the standout player who single handedly brought down 4 of Gambit's players to bring home the win.
ADVERTISEMENT
Article continues below this ad
Another veteran player himself, cadiaN's in-game leadership has helped Heroic rise up in the scene. The player got everyone excited with his exceptional showcase of skills.
Now, Heroic has bagged in a total of $200,000 and 1300 ESL Pro Points. They are headed to the BLAST Premier Finals in December, later this year.