Curious Nintendo Fan Creates An Incredible Cross Over Of Animal Crossing New Horizon And Splatoon 3
Published 10/01/2022, 6:50 AM EDT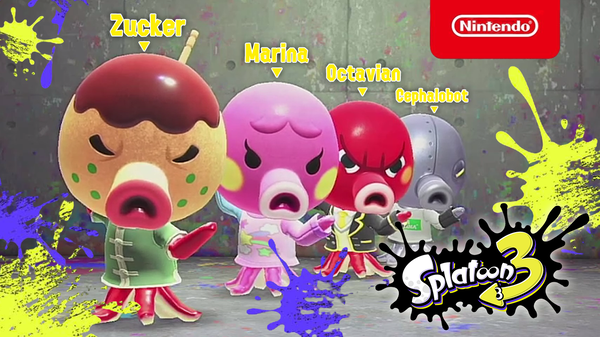 Nintendo has some of the best video games for its community so far. With titles like Spaltoons, Animal Crossing, Legend of Zelda, and many more, it is not surprising to see fans getting head over heels for them.
ADVERTISEMENT
Article continues below this ad
And sometimes these fans have a pretty good grip on their artist's side, and thus they use these video games as an inspiration for their artwork. That was also the same time when a user posted on Reddit an image of a fanart. But this fanart was pretty amazing when looked closely because it combined both Animal Crossing and Splatoons into it.
ADVERTISEMENT
Article continues below this ad
Incredible artwork by a Nintendo fan
The image was posted by sub-Redditor 'gamesam2020' on the Animal Crossing Sub Reddit. The caption stated, "Animal Crossing: New Horizon x Splatoon 3?" Notably the image mostly had the key features of Splatoons, but alongside that, they also had the face of all the octopuses from the game Animal Crossing New Horizon namely Zucker, Marina, Octavian, and Cephalobot.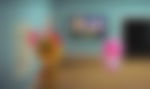 Along with this, there was also a video of Animal Crossing New Horizon characters watching the Splatoon 3 trailer on TV. Also, they were playing the game in the Animal Crossing universe. Notably, the video was mostly just an appeal from the creators to Nintendo asking that since Splatoon 3 is out now, they should plan a new Animal Crossing event or update around it.
ADVERTISEMENT
Article continues below this ad
And if this somehow happens, it will be one of the best crossovers in the gaming industry in a very long time. The last time someone saw a game within a game was in Uncharted 4, where Nathan Drake played Crash Bandicoot on his in-game PlayStation-type console.
Notably, such a game within the game perspective gives a meta-perspective on how the gaming industry can be more open to ideas such as breaking the 4th wall. Thus, it can be easily said that video games are nothing less than an intellectually enhanced movie experience, where you control the characters.
ADVERTISEMENT
Article continues below this ad
What are your thoughts on this? Let us know in the comments below.