Desparate Destiny 2 Fans Hit Hard by Bungie's Disappointing Update on the Witch Queen
Published 02/22/2022, 1:18 PM EST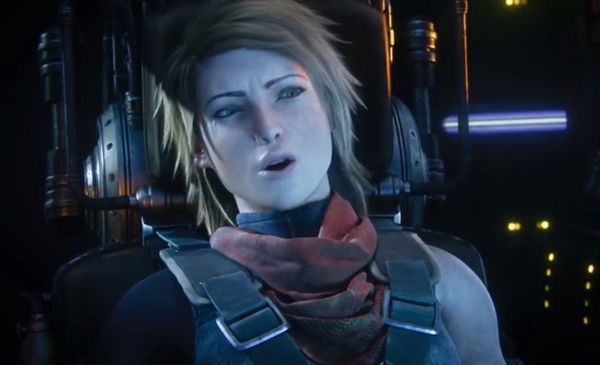 Destiny 2 is getting another season, and it is supposed to be launching today on February 22. This season is called the 'Season of the Risen' and along with it comes the Witch Queen update as well. However, the developer Bungie has underlined some issues and information for the players before they log in for the first time.
This latest news from Bungie has enraged the fans awaiting the update. Let us have a look at what fans have to say regarding this.
Fans not pleased with issues highlighted by Bungie before Destiny 2 new season launch
ADVERTISEMENT
Article continues below this ad
Bungie has highlighted some of the top performance issues that players might encounter with this new seasonal update. The issues are comprehensive and are squeezed into an eight-tweet thread. Some of them include issues like the power level for the PsiOps Battlegrounds playlist not displaying, Overload auto rifle and SMG artifact mods not disrupting the health regeneration of Overload Champions, and many more.
Here is the thread that you can check out to view the issues detailed by the developer.
Before The Witch Queen and the Season of the Risen launches on February 22 we want players to be aware of certain issues and information before logging in the first time. The following information may include minor spoilers for item and activity names.

A thread (1/8):

— Bungie Help (@BungieHelp) February 22, 2022
Let's have a look at what fans think about this news ahead of the major update.
This fan here banters about Bungie talking about the glitches and promoting Witch Queen at the same time rather than fixing it.
I mean how you going to promote pre ordering witch queen … and then the night before say it has bugs ? Oof

— Niner_Nation (@krisik_max) February 22, 2022
This player wants a new game really bad!
They should of just made a Destiny 3 instead of taking away maps that I paid for

— MrPips (@RolandSmyth) February 22, 2022
Here is another fan who is very frustrated with the delay and underlying issues with Destiny 2.
What the heck was the 4 month delay for then? All these issues already and I'm sure there will be plenty more when it drops. C'mon Bungie

— Juuhachinichi (@juuha18) February 22, 2022
This fan also vented their frustrations about the developers releasing information about the glitches and bugs just 12 hours before the game's launch after putting it off for a long duration of time.
Lol so you promoted Witch Queen for weeks and then then like 12 hours before launch you dump this. You delayed it for 6 month and likely knew these were issue for a long time and you only tell customer like 12 hours before hand? Kinda fucked up.

— Naomi the Taken Queen (@ScratchUmbra) February 22, 2022
This fan thinks that the new upcoming season is going to be a letdown because of the above-mentioned issues. They also highlight Bungie's record of doing very little in the way of testing the game while investing heavily in marketing.
😅 Overload mods not working already.

You can't write it.

This season is guaranteed to be a letdown. Genuinely I'm not surprised there's all these issues right away – Bungie have a proven track record of investing heavily in marketing but very little in playtesting 🤦🏻

— ReindeerHotdog (@ReindeerHotdog) February 22, 2022
This fan compares Destiny 2 to Guerilla Games' Horizon series.
Jesus. Ain't even launched yet and it sounds like it's another scuffed launch. For once I'd like to see a patch without stuff being broke to hell and back. Guerilla games launched horizon with only 2 minor bugs that are very situational. Come on bungie. Do better. Be better.

— Morgan Hardy (@TiKi2211) February 22, 2022
ADVERTISEMENT
Article continues below this ad
Lol 6 month delay, and yall still got ugs in the damn game 🤦🏻‍♂️ you dudes are something else Bungo

— Hexx Legatus (@HexxLegatus) February 22, 2022
Do you think Bungie did a good job by informing the community of the underlying issues in Destiny 2? Let us know in the comments.
ADVERTISEMENT
Article continues below this ad
WATCH THIS STORY –  THE HIGHEST SELLING NINTENDO GAMES OF 2021