Despite Battlefield 2042 Disaster, EA Stand Firm on Their Future Plans for the Acclaimed Franchise
Published 06/09/2022, 11:00 AM EDT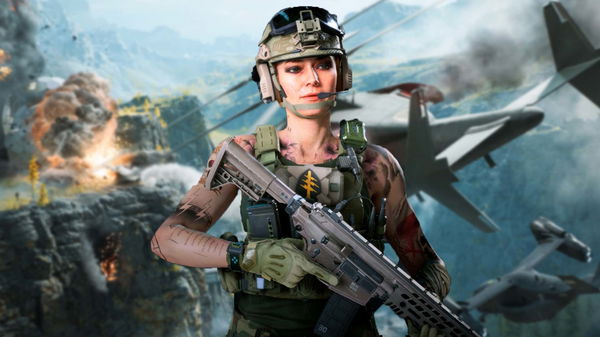 Battlefield 2042 is undoubtedly one of EA's biggest blunders. Ever since the game released back in November 2021, players have been facing uncountable annoying issues while playing. EA and Dice have tried to fix the mess over the months that followed. However, the game is still in a dire state and needs major renovations to bring back the kind of audience the franchise deserves.
ADVERTISEMENT
Article continues below this ad
Is EA doing anything to fix things? Well, we are definitely being told so through patch notes and announcements. But how much of it is true? Battlefield 2042's player base has reportedly fallen to less than 5000 concurrent players on an average in the past few months.
ADVERTISEMENT
Article continues below this ad
Battlefield 2042 is all set to receive Season 1, its first post-launch season, on June 9. We have definitely noticed some anticipation among fans of the franchise who still expects EA and Dice to work things out. However, a major report from a prominent insider is now forcing fans to reconsider their expectations.
According to Jeff Grubb, a reliable insider, EA, and Dice are not actually planning to fix Battlefield 2042 entirely. In fact, their plans involve getting through the initial mess and eventually focusing on the next Battlefield installment. As expected, this report has shaken a lot of die-hard Battlefield fans!
EA may be planning to abandon Battlefield 2042
In his popular podcast 'GrubbSnax' that he hosts on Twitch, Jeff Grubb went on to reveal EA's plans involving the dead game. "This game is basically down to a skeleton crew. It's down to like the barebones, and those people are just specifically working on the promised additional seasons the game needs to get the requirements of the like the high-end version that it sold," Grub tells his audience.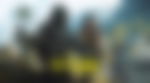 Grubb further mentions that the skeleton crew is trying to shell out the content that was promised with the premium Battlefield 2042 edition as fast as they can. "Set your expectations very low for this content. They're just going to get it out fast and dirty. And the idea is to move everyone to the next Battlefield as quick as possible. It's abandon ship time." he further explains.
WATCH THIS STORY: Funniest glitches in video game history
This revelation has caught the eyes of Battlefield fans all over. As mentioned before, the Season 1 content is all set to release in a day. A lot of fans still expect EA to bring forward exciting changes to mitigate the disappointment surrounding Battlefield 2042.
EA sends Jeff Grubb a statement dismissing his claims
Grubb took to Twitter about a day ago to share EA's statement against the claims he made on his podcast. According to EA, Jeff Grubb's claim is 'untrue' and they have appointed a dedicated team to work on Battlefield 2042's future. They also added a link to their recent development update for Battlefield 2042 to strengthen EA's position.
On GrubbSnax today, I said that Battlefield is down to a skeleton crew that is trying to meet its DLC obligations. EA has reached out to say this is untrue. pic.twitter.com/Wpj79d9pMM

— Jeff Grubb (@JeffGrubb) June 8, 2022
Here's what the statement snippet looks like:

ADVERTISEMENT
Article continues below this ad
Jeff Grubb promises to bring EA's statement on air via the upcoming Monday Mess on his Twitch Channel.
My position for these things is consistent: If you hear two stories about what is happening, look for the space where both things are true.

I'll talk about this more on an upcoming Morning Mess on Giant Bomb so that I can also get their statement on the air.

— Jeff Grubb (@JeffGrubb) June 8, 2022
ADVERTISEMENT
Article continues below this ad
Do you think EA will manage to make things right with Battlefield 2042? Are you trying out the game's Season 1 content on June 9? Let us know in the comments!