Despite NFL Stardom, Antonio Brown and Colin Kaepernick's Net Worths Pale in Comparison to YouTuber MrBeast
Published 05/07/2022, 3:48 PM EDT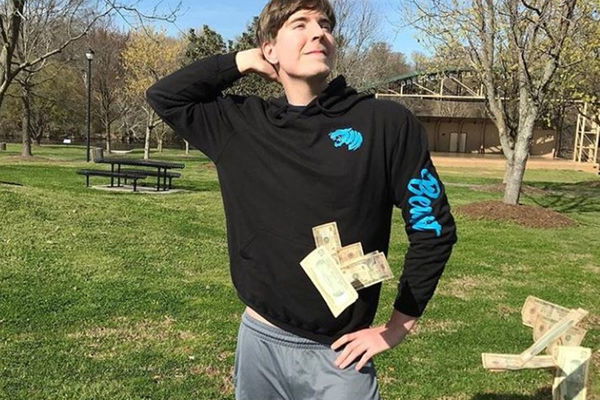 MrBeast is a popular YouTuber and social media personality who's currently witnessing a storm of success. It won't be an over exaggeration to say that he's even ahead of some of the most famous sportspersons in the world. Especially when it comes to having huge earnings. Yes, Jimmy Donaldson has reached on that level now, which is just insane to believe.
ADVERTISEMENT
Article continues below this ad
Well, speaking of comparisons, he's already ahead of two NFL stars namely Antonio Brown and Colin Kaepernick. While these players have seen immense success in their respected careers so far, MrBeast's net worth edges out both of them easily. Needless to say, the stature of the star YouTuber has risen significantly in the last few years.
ADVERTISEMENT
Article continues below this ad
MrBeast: Richest YouTube streamer in 2022
As is already known, Jimmy has been taking giant leaps since the past few years in terms of gaining new YouTube subscribers. And that's because of his constant effort of coming up with fresh content featuring interesting videos. All this has resulted in him not only reaching to a larger fan base but also earn a healthy amount.
Despite amassing a lot of money, he's also known for his charity work as well, giving away pretty big amounts quite often.
The philanthropist and entrepreneur currently has a net worth of an estimated $54 million, reported by Forbes, according to website Marca. On the other hand, his monthly salary ranges between $3 million and $5 million. Not to mention that he's one of the highest paid YouTubers across the globe. In case anyone missed it, he was the highest earning YouTuber for the year 2021.
MrBeast's net worth is more than Antonio Brown and Colin Kaepernick
Diving deeper into his massive profit-making YouTube career, then MrBeast has gained a star status these days. Moreover, his estimated net worth is even higher than some of the famous NFL faces in the world. To name a few, there is Antonio Brown, the first player in the league's history to have more than 1,000 yards receiving and returning in a single year.
Speaking of Brown's net worth, then it currently sits at an estimated $20 million, as reported by Celebrity Net Worth. Although he had $77 million of NFL contracts, he didn't end up earning all of that money.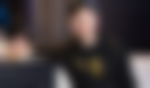 Another NFL star player that MrBeast has surpassed is Colin Kaepernick. The latter is an American civil rights activist, apart from being a former quarterback. During his tenure, he played six seasons for the San Francisco 49ers.
Most notably, during the 2013 season, he helped the 49ers to reach the NFC Championship Game. When it comes to Kaepernick's earnings, he too is reported to have a net worth of $20 million, according to Celebrity Net Worth.
MrBeast, on the other hand, with an estimated net worth of $54 million is clearly ahead of both these NFL stars.
How has MrBeast's net worth grown in years?
As reported by Celebrity Net Worth, MrBeast makes around $3-5 million each month from ads alone. But going back a little earlier in his career, then he's really come a long way from his younger days on YouTube.
In 2017, he gained major recognition after the release of his video "counting to 100,000". In that clip, he spent 44 hours counting to 100,000 and then the rest became history. The video went onto receive more than 21 million views.
Talking about his YouTube journey, in the last five years, then it's been nothing less than a dream run. Currently, he has more than 90 million subscribers and is on his way to become the second individual after PewDiePie to reach 100 million subscribers.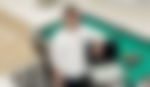 Thanks to this growing popularity, he has managed to make big strides in the earnings as well. Also, he once raised $20 million for his initiative of planting 20 million trees.
READ MORE: PewDiePie VS MrBeast: Who Has the Most Subscribers on YouTube?
Stunt philanthrophy has also helped in gaining more following across the globe. By giving away hundreds of thousands of dollars and even a million sometimes, he's witnessed more new people subscribing to his channel in the last four years.
His own merchandise and sponsorship deals have also earned him big amounts of money.
ADVERTISEMENT
Article continues below this ad
Comparing the networths of MrBeast, Antonio Brown, and Colin Kaepernick
Now, coming back to the overall comparison, it's quite inevitable to see how MrBeast edges out both Antonio Brown and Colin Kaepernick combined. After all, $54 million is a huge sum and looking at his current growth rate, it seems likely that he might see a major jump in this figure by the next year itself.
While Antonio has mostly made money from his NFL career, Kaepernick also earned from his contracts with Nike and his involvement in the Real Estate.
ADVERTISEMENT
Article continues below this ad
WATCH THIS STORY: The Most Followed Female Streamers on Twitch
Although Brown and Kaepernick are reported to have $40 million of net worth combined, their earned figures are still no match for MrBeast.