DICE Surprises Battlefield 2042 Fans By Pulling the Plug On a Popular Game Mode
Published 01/07/2022, 12:45 PM EST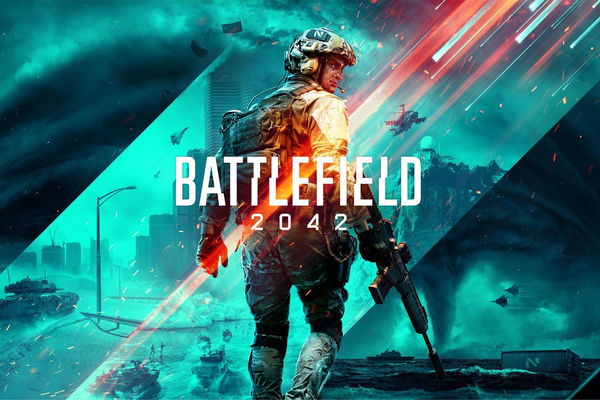 Battlefield 2042 is in troubled waters, to say the least. Apart from the haphazard manner in which it was released, the developers seem to be completely out of touch with the community. In fact, recently, a game mode that was one of the few things liked by the player-base has been removed from the title.
ADVERTISEMENT
Article continues below this ad
Popular game mode removed from Battlefield 2042
Rush is an iconic game mode that has been featured since Bad Company 2. Since then, it has featured in almost every iteration of the franchise. The fan-favorite mode was introduced in the Portal section of the game. While initially it established itself as a limited-time game mode, fans made several requests for it to stay.
ADVERTISEMENT
Article continues below this ad
WATCH THIS STORY: Top-Selling PlayStation, Xbox, and Nintendo Consoles of All Time
The Portal game mode is one of the redeeming factors of Battlefield 2042. The game mode allows players to choose and curate their own custom matches. However, the only matchmaking servers were available under DICE's featured playlists. Rush was introduced and was massively popular. However, for reasons unknown, the iconic game mode has since been removed from the title.
It is important to note that players can still play this game mode. Using Portal, players can create their own Rush servers. However, the recent changes will unfortunately hinder player count. Adding on, the game mode is playable in another form as well.
Rush hasn't been removed and will remain in some form/theme in #BattlefieldPortal for a few weeks/months yet. Rush of Ages was extended based on community reception and will return in the future. This week it's Bad Company 2 Rush. pic.twitter.com/1i80e0i9UU

— Kevin Johnson (@T0TALfps) January 6, 2022
ADVERTISEMENT
Article continues below this ad
As pointed out, the game mode will still be present in the game, albeit in a different manner. However, it is entirely different from featuring on DICE's playlists. It seems DICE is digging its own grave with regard to its relationship with the community. It has time and again shown how out of touch it is with the community.
The introduction of operators in the game is something that was subject to harsh criticism. However, DICE decided to ignore the community's feedback. Adding on, during the holidays, when the game desperately needed fixes, the game's official Twitter handle, instead of roadmaps and fixes, shared lore with the community. While lore is important to a game, it does not fix the game-breaking bugs that Battlefield 2042 has.
ADVERTISEMENT
Article continues below this ad