Did MMA Star Conor Mcgregor Ever Make an Appearance in the Call of Duty Franchise?
Published 01/16/2022, 12:30 PM EST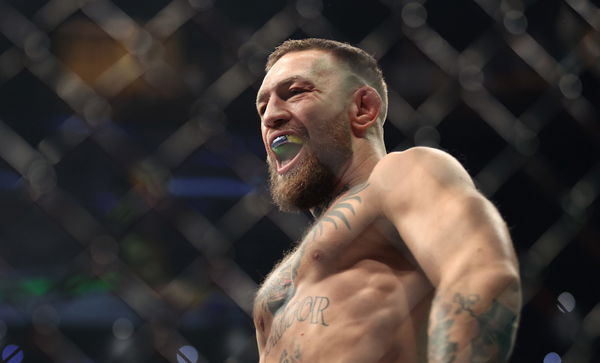 MMA star Conor McGregor's rise in his field offered him a slew of great opportunities and this also includes an appearance in the popular Call of Duty franchise. The UFC superstar made a cameo appearance in Call of Duty Warfare back in 2016. Moreover, Conor McGregor was the very first UFC fighter to join hands with the Call of Duty franchise.
Warfare is the 13th installment in the Call of Duty franchise and was very popular back then. However, this isn't the first time McGregor has done something totally new in the UFC.
ADVERTISEMENT
Article continues below this ad
Basically, being a part of the Call of Duty franchise was just another feather in his cap. Way back in 2016, Conor McGregor announced this thrilling news via his official Twitter handle. Conor wrote, "It is a true honor for me to team up with Call of Duty on this amazing new project."
Later on, Conor also posted his super cool look from the game on his official tweeter handle and said, "When the biggest need the baddest to work, I answer the call."
Conor also said further in his Tweet– "Keep an eye on Call of Duty tomorrow."
Conor McGregor was addicted to playing Call of Duty
McGregor was also addicted to playing Call of Duty in his free time. In an interview with Fox Sports, UFC champion Conor McGregor opened up about his addiction to the game. He said, "My management rang me and said there was an opportunity to be part of the game. I have played the game for many years. I was addicted to it at one stage for a while and I wasn't training so much as I was playing the game."
WATCH THIS STORY: Why is GTA San Andreas so Good?
"To get an opportunity to actually take part in the game, I dived at it." He also revealed that he used to play the game all night. Call of Duty and Conor McGregor were almost inseparable.
Definitely, being a part of something you have been playing a lot is something very special. Above all, Conor McGregor was thrilled to be a part of the Call of Duty franchise. He also thanked the franchise for offering him such a great opportunity to get featured in such a popular and loved game.
ADVERTISEMENT
Article continues below this ad
Who did Conor McGregor voice in Call of Duty?
Just like his personality, Conor McGregor played the role of Captain Bradley Fillion (member of self-defense force) in the game. His character can only be played in the campaign mode of the game. Conor McGregor himself also voiced the character. With this in mind, Conor McGregor marked his first step in voice-over act for his own character. It's definitely great when your passion allows you to try out other things in life.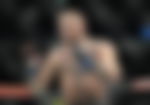 Do you like the Call of Duty franchise? Also, who is your favorite UFC champion of all time? Let us know in the comments section below.
ADVERTISEMENT
Article continues below this ad