Die-Hard Pokemon Fan Shows Off an Unbelievable Tribute to the Much-Loved Pikachu
Published 08/02/2022, 11:00 AM EDT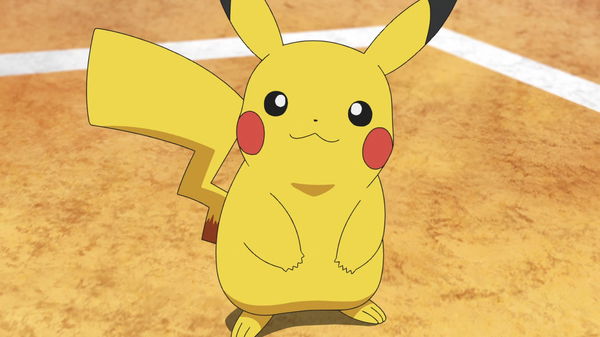 Pokemon is a beloved franchise that has transcended into various forms over the years. Apart from the hit anime series, it has also fascinated fans across the globe in multiple video game iterations as well, especially on the Nintendo consoles. But one thing that can't be denied by anyone is that when it comes to the most popular Pokemon ever, there's no one like the adorable Pikachu.
ADVERTISEMENT
Article continues below this ad
The charm of Pikachu among Pokemon lovers is such that it has now become synonymous with the overall franchise itself. And the games based on the series have only boosted the craze for this cute and lovely creature.
ADVERTISEMENT
Article continues below this ad
Hence, it should come as no surprise that many hardcore Pokemon fanatics keep sharing their passion for this character on different occasions. A similar incident took place recently on Reddit.
A Pokemon fan has created a stunning Pikachu portrait from trading cards
A user named pennyroyal, on Reddit, shared an interesting post on the social platform. While revealing an image of their art, they wrote that it was a Pikachu portrait solely made out of trading cards. Simply put, the fan art is created from the cards of the famous Pokemon Trading Card game.
This fan art is similar to Pikachu's sprite form from the retro Pokemon games. Yes, there have been other Pikachu tributes as well in the past, but this one's quite different. Using the trading cards to build such an amazing portrait is quite unique in itself. Not to mention that the user has shown full dedication to their work, which is very clearly visible. That's because the portrait is made up of over 200 trading cards.
ADVERTISEMENT
Article continues below this ad
Each card is placed very carefully in order to complete the shape of the electric mouse. You can see the black outlining on the body, the eyes, and the red cheek pouches very easily.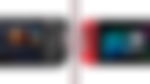 While fans are showing their passion for the Pokemon series, they are also set to witness new games in the beloved saga. Nintendo is currently preparing for the arrival of the next major entry in the gaming universe on its Switch console.
ADVERTISEMENT
Article continues below this ad
After the immense success of Arceus earlier this year, Nintendo will bring a fresh installment in Scarlet and Violet. It's released in November 2022 for the handheld Switch device worldwide.
WATCH THIS STORY: Ranking The Highest Selling Nintendo Games of All Time