"Do Not Disappoint Us This Time" – Massive Need for Speed Update Has Fans Make Demands to Criterion Games
Published 05/12/2022, 12:30 PM EDT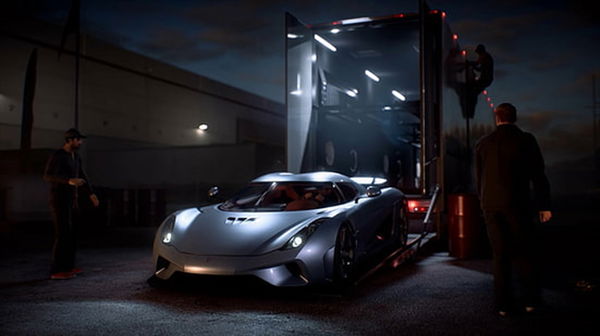 Amidst a rough phase following the debacle of Battlefield 2042, it seems like EA might soon get a breath of fresh air. That's because F1 22's developer Codemasters just officially confirmed its collaboration with Criterion Games for a new Need for Speed entry.
ADVERTISEMENT
Article continues below this ad
The team of Codemasters is known for giving out impressive offerings such as the F1 2021. Moreover, it's also working on the F1 22 installment as well. And now, with Criterion, they both will come together to produce the next major Need for Speed.
ADVERTISEMENT
Article continues below this ad
Racing fans are hyped for a new Need for Speed and want it to be top notch!
In case anyone missed it, the last game in the franchise arrived in 2020 which was a remaster of Need for Speed: Hot Pursuit. Apart from that, there's been a mobile title as well from EA called NFS No Limits. But it's been a very long time since a major installment was launched for the hardcore lovers of the iconic series.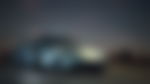 On top of it, many of the players' trust in EA has dwindled due to its inconsistency in producing well-performing video games. A prime example of that is the Battlefield 2042 entry. It was one of the most awaited releases of 2021 but upon its debut, the reactions from critics as well players were mostly negative.
Battlefield 2042 resulted in a lot of criticism from the side of the fans against EA.
However, now the publisher might have a good chance of winning back fans' trust. And that's due to the fact that another memorable franchise from EA will soon receive a new addition.
Recently, Codemasters Cheshire revealed on Twitter that it will collaborate with Criterion Games for the next mainstream Need for Speed game. It also added that "unifying the huge wealth of expertise across both teams will help us to deliver the best racing experiences we can for our players."'
We can confirm Criterion Games and the development team at Codemasters Cheshire are officially coming together to create the future of @NeedforSpeed, forming one Criterion studio with two location hubs. [1/3]

— Codemasters (@Codemasters) May 12, 2022
Well, that seems quite promising coming from the developer itself. And it looks like players themselves are very much curious and excited to get a new Need for Speed. On Twitter, the majority of the fans showed a keen interest in the upcoming collaboration between Codemasters and Criterion.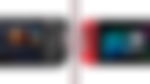 A loyal fan who wants the next title to be free of any issues wrote this: "Excited for need for speed after a very long time. Do not disappoint us this time".
Excited for need for speed after a very long time. Do not disappoint us this time 👍

— Messi @PSG (& Ps5) (@Messi_LM10_Goat) May 12, 2022
Genuinely pleased to hear this.

— Michael: Virtual Photographer (@TacticalGrace_) May 12, 2022
Absolute UNITs coming together 🤝🔥

— ConnerSpeed6 (@ConnerSpeed6) May 12, 2022
Well this is exciting!

— RacingGamesGG (@RacingGamesGG) May 12, 2022
I'm so ready for Criterion's new NFS

— King Tuck 👑 MVP SZN (@theorangethrone) May 12, 2022
Such excellent news… seriously cant wait for what this collaboration produces! 🥰

— Yewone (@Philt43_Yewone) May 12, 2022
Finally we may play a NFS game with good controls!

— Above the Snow Line (@atslmusic) May 12, 2022
ADVERTISEMENT
Article continues below this ad
What are your hopes for the next NFS entry after knowing about this team-up between the studios? Are you also hyped enough to play the new game in the racing saga?
WATCH THIS STORY: Ranking The Best Need For Speed Games Of All-time
ADVERTISEMENT
Article continues below this ad
Don't forget to share your reactions. Let us know in the comments.