'Don't Care'- Call of Duty Fans Ignore Anti-cheat Ricochet to Ask About Major Missing Feature
Published 12/12/2021, 1:15 PM EST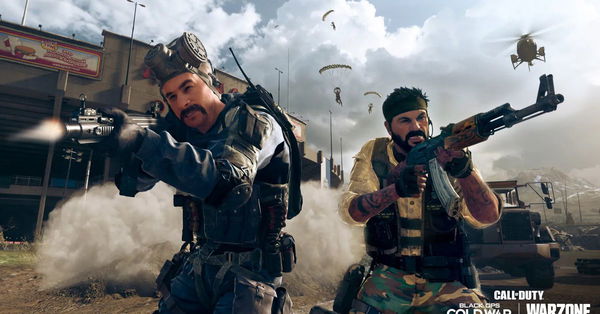 Call Of Duty after hearing several pleas from their fanbase has finally brought in the RICOCHET anti-cheat engine to the Caldera map of Warzone. This Kernel-Level Anti-Cheat engine was the talk of the community and everyone was excited for a new era to usher in Call Of Duty games. However, the party must have been kind of spoilt when the players found out that the RICOCHET update was only available in the Asia-Pacific region server and would be rolled out later for the other regions.
While some seemed furious about this, most console fans were concerned about a FOV slider that PC players have had for quite some time. Let us look at how Twitter reacted to this.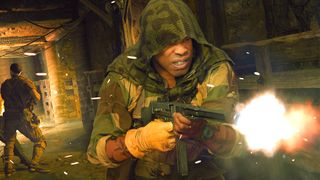 ADVERTISEMENT
Article continues below this ad
Console fans react to FOV not being available after the Caldera update in Call Of Duty
Raven has always avoided the topic of fixing the FOV slider for consoles and it has always remained locked at 80 degrees while for PC gamers, the FOV could go as high as 120 degrees. This issue has been sidelined to date and fans demand an answer regarding this. Let's have a look at what fans had to say while the issue of RICOCHET not being available in all regions persists.
i dont care if theres cheaters, if i get an FOV slider i will be the anti cheat. GIVE IT TO ME

— Metaphor (@Metaaphor) December 7, 2021
Any word on what happens with the MW and CW guns once the integration is completed? Do they stay the same or can you fill every attachment slot like you can with Vanguard guns

— Jacque.eth (@JacqueCod) December 7, 2021
We dont care about Anti-Cheat give us Fov on consoles 😭

— ً (@HyperFuel_) December 7, 2021
WATCH THIS STORY – Toughest Video Game Bosses of All Time
Maybe just remove the FOV from everyone until they can provide a fair and even playing field. (I know they won't because the streamers would lose their minds and they would have to give it back)

— Clap N Cheeks (@clapncheeks_) December 7, 2021
If this anti cheat fails so will the game.

— SILVERTRON ™️ #silversqueeze (@SilverBack2021) December 7, 2021
ADVERTISEMENT
Article continues below this ad
Don't care about the anti cheat I've come across cheaters for nearly 2 years I just want FOV slider

— innocent bystander (@Bjornir0nside) December 7, 2021
ADVERTISEMENT
Article continues below this ad
What do you think about this latest fiasco on FOV and Anti Cheat engine of the Caldera update? Let us know in the comments below.