"Don't know who to trust"- Ninja Talks Making Big Money, Upcoming Adidas Collaboration and Games
Published 05/27/2021, 2:55 PM EDT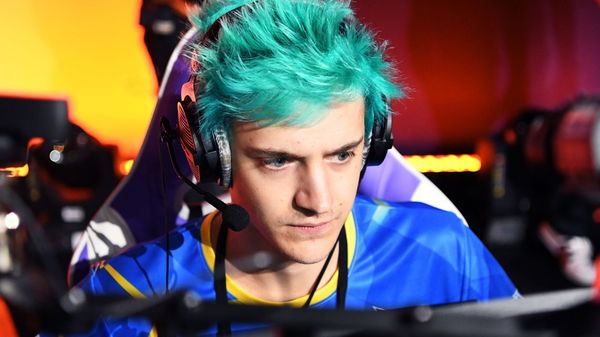 ---
---
Ninja is one of the most recognizable faces in gaming today. The streamer has had his fair share of ups and downs but continues to spearhead the industry. In his recent YouTube video, Ninja decided to host a question-and-answer session for his fans.
ADVERTISEMENT
Article continues below this ad
The video is full of varied questions ranging from streaming advice to where Tyler truly finds joy. He also does a fine job in providing simple yet thought-out answers to these questions.
Ninja is first asked an extremely compelling question. A fan asks him, "If you could merge aspects of two games, which would they be?" Tyler's mind immediately goes to the title which he has been enjoying so much lately, League of Legends. However, he switches his answer, saying, "I would merge the roster component of Legend of Legaia into Final Fantasy VII."
ADVERTISEMENT
Article continues below this ad
Ninja answers fans' 'most-asked' questions
Next, Tyler is asked if there are any non-game-related "new releases" which he is excited about. He reveals an upcoming Ninja x Adidas shoe collaboration. Ninja claims that "nobody knows about it" and says, "it's disgusting." This would not be Ninja's first collaboration with Adidas.  By the looks of it, Tyler is very happy with and proud of the end result.
Adding to his celebrity status, Ninja also revealed a voiceover project which he has worked on. He has previously starred in the movie alongside Deadpool star, Ryan Reynolds. The Movie is called Free Man and debuted in December 2020. Ninja almost forgets about the movie as he says "I don't think it's released yet."
Fans also took this opportunity to ask Tyler some extremely deep and personal questions. One fan asks him, "Outside of gaming, what are some things that bring you joy?" Ninja explains that family time is something that is very dear to him. He also enjoys activities like visiting restaurants, riding rollercoasters, and watching movies with his wife, Jessica Blevins.
ADVERTISEMENT
Article continues below this ad
Ninja also elaborates on the dilemma of money. He explains how money has its positives and negatives. Tyler believes that money can buy you things that will give you temporary happiness. On the other hand, "if you have money, 90% of the time or more, you've sacrificed a lot…and then, you have that money and guess what, now you don't know who to trust."
This question-and-answer session is not a typical representation of Ninja's content. However, it was a good opportunity for fans to get to know their favorite streamer better.
Did you enjoy Ninja's question-and-answer session? Let us know in the comments down below.
ADVERTISEMENT
Article continues below this ad